Travel and Work in Bali. What Could Go Wrong?
Long winter days in Slovakia, my home country, often make you think about summer holidays. Even the biggest fans of this, in my opinion, cruel season, are eventually sick of slipping on ice every day and freezing although wearing 3 jackets. My winter days consist of watching videos from any tropical destination. And rest of the days convincing my family to pack our stuff and book a trip. Since my boyfriend knows me so well, he came up with an idea – why don't we go and work in Bali for a month in July?
Spending a month in Bali, with the same travel-addict as I am did sound amazing. Eventually I also convinced my parents that leaving to the other side of the Earth for a month in my 18 years is completely safe.
Work in Bali
When looking for a job, we have used a webpage called www.workaway.info. There are so many opportunities for volunteering or working in different parts of the world. You just have to send a proposal to a person offering the job. You can also attach your CV. They may find it useful and therefore it is easier for the employer to hire you. However, you should be aware of the policy of a country you want to work in, whether it is legal or not. (Something that we did not.) Even if it is legal, you have to check whether you need some special working visa.
We found a job in a hostel, where we had to work as supervisors and got accommodation in return. We got job confirmation and immediately we booked the flight. And here it is – problem no. 1.
Travel to Bali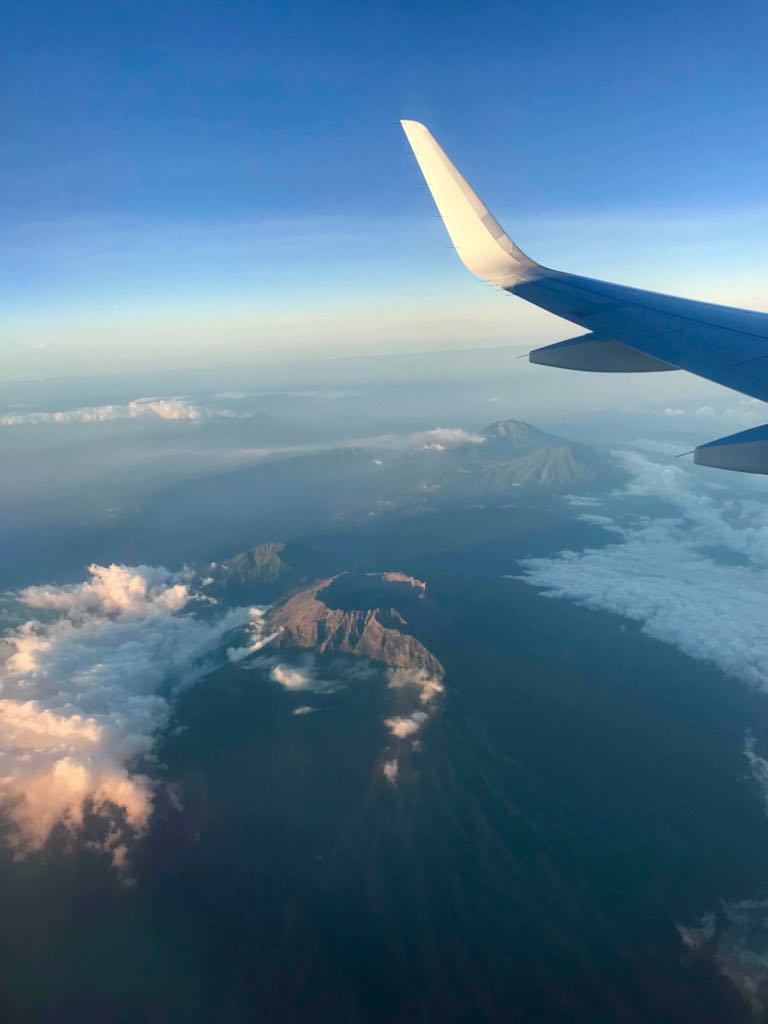 Like everyone else, we searched for the easiest flight from Bratislava, the capital of Slovakia, to Bali. Guys, if you call yourself a traveller, not just a person who wants to get to a certain destination asap, don't do this. The price was awfully high. Almost $900 for a return flight. It was well above our budget. Therefore, we decided to try another option and after few days we had our journey booked. Instead of spending 23 hours on a plane, we went from Slovakia to Singapore, stayed there for 2 nights. Then, from Singapore to Bali. On our way return, we spend three nights in Kuala Lumpur and a day in Istanbul. In addition, it cost us $200 less. I would definitely recommend this, since you are able to see more places for less money.
When we booked our flight we were thinking that nothing can go wrong anymore. NEVER EVER in your life say this out loud, it just leads to another problem – problem no. 2, guys.
Something Went Wrong..
Two weeks before our departure we received a message from the hostel that our job had been cancelled. You need to have a special work permit if you want to work in Bali and it is not that easy to get one. Once you have special permit, apply for IMTA (for IMTA you need to have a 5 year working experience in the field you are applying for), and stay permits. There are special units who are controlling the work permits and they are very strict.
Having to pay for the accommodation was above our budget, but still, we did not want to give up on our dream. So we booked the cheapest hotels possible, packed our suitcases and let the adventure begin.
And I can gladly claim that our trip was pretty amazing! There is no place on Earth like Bali, since there is everything. You can visit a jungle, surf, swim in crystal blue water, climb a volcano, play with monkeys, dive with mantas, work in Bali and much more. And if you are an adventurous traveller, Bali simply has to be on your bucket list. For more information, just read my other posts, where you can find more tips and reviews and information on vegan food in Bali.