A Weekend in Birmingham, Vegan and Vegetarian Travel Guide
As a Louisiana native, I transplanted myself to Birmingham, Alabama ten years ago. Even after a decade of roaming these southern streets, I still find myself a tourist of my hometown. This summer, I was fortunate enough to spend a lovely weekend with my sister, Erin. Together we saw my city Birmingham in new sunshine all over again through her eyes.
Pepper Place Farmers Market
We started our Saturday bright and early at Pepper Place farmers market. Pepper Place is a beautiful open market that requires three things to keep in mind for a successful outing:
Arriving early (no later than 7:30 am!) to avoid the crowds, the tricky parking and the summer heat.

A large canvas bag to carry your farmer's market haul.

Cash money as some of the farmer's (typically with rather thick southern accents) "don't' deal with credit cards".
Pepper Place has pretty much everything you can ask for in a market – great street food, great produce, beautiful jewellery, handmade spoons, macramé, paintings and it's all nestled between other great shops and dining. Throughout the summer they have guest chefs with cooking demonstrations using produce from the market. Live music floats through the air until the market closes around noon. This event is the closest I've seen to a European market and continues to grow each year. I have yet to be able to leave a Saturday there without Hinkle's bakery bread, Chilton County peaches and at least two or three gifts from local artists that'll I'll share with family and friends throughout the year. More information can be found at http://www.pepperplacemarket.com
Big Spoon Creamery
Our next stop included a mid-day ice cream treat at Big Spoon Creamery in the nearby up and coming neighbourhood of Avondale. Big Spoon Creamery (http://www.bigspooncreamery.com/) specializes in small batch ice cream with unique flavours. Their menu is constantly changing and always features a few vegan items as well. I was lucky to order a scoop of their watermelon sorbet. It was refreshing and dairy-free with a nice smooth texture. They have a great little patio to the side, perfect for dripping cones in the summer heat. The inside has bar stools to perch on and take in the intoxicating scent of baking cookies and waffle cones. They prepare everything in-house and it's fun to watch them mix ingredients in the back.
Red Mountain Park
From there, we took a hike at Red Mountain Park. Just outside of the city, Red Mountain is a great option to beat the heat as these trails are generally under beautiful trees to keep the sun at bay. The park is free, but donations are appreciated. Neither Erin or I are noted outdoors women, but we found the trails really enjoyable and relaxing. We encountered several families – some even with young children, strolling through the trails without much effort. For the more adventurous, you can schedule a zip-lining voyage. With 15 miles of walking paths and a few abandoned mine sites, it's a great place to spend a Saturday afternoon, connecting with nature and walking off ice cream. The mountain is one of several spots locally that once pulled ore from the earth and put Birmingham on the map. More in information can be found:  http://redmountainpark.org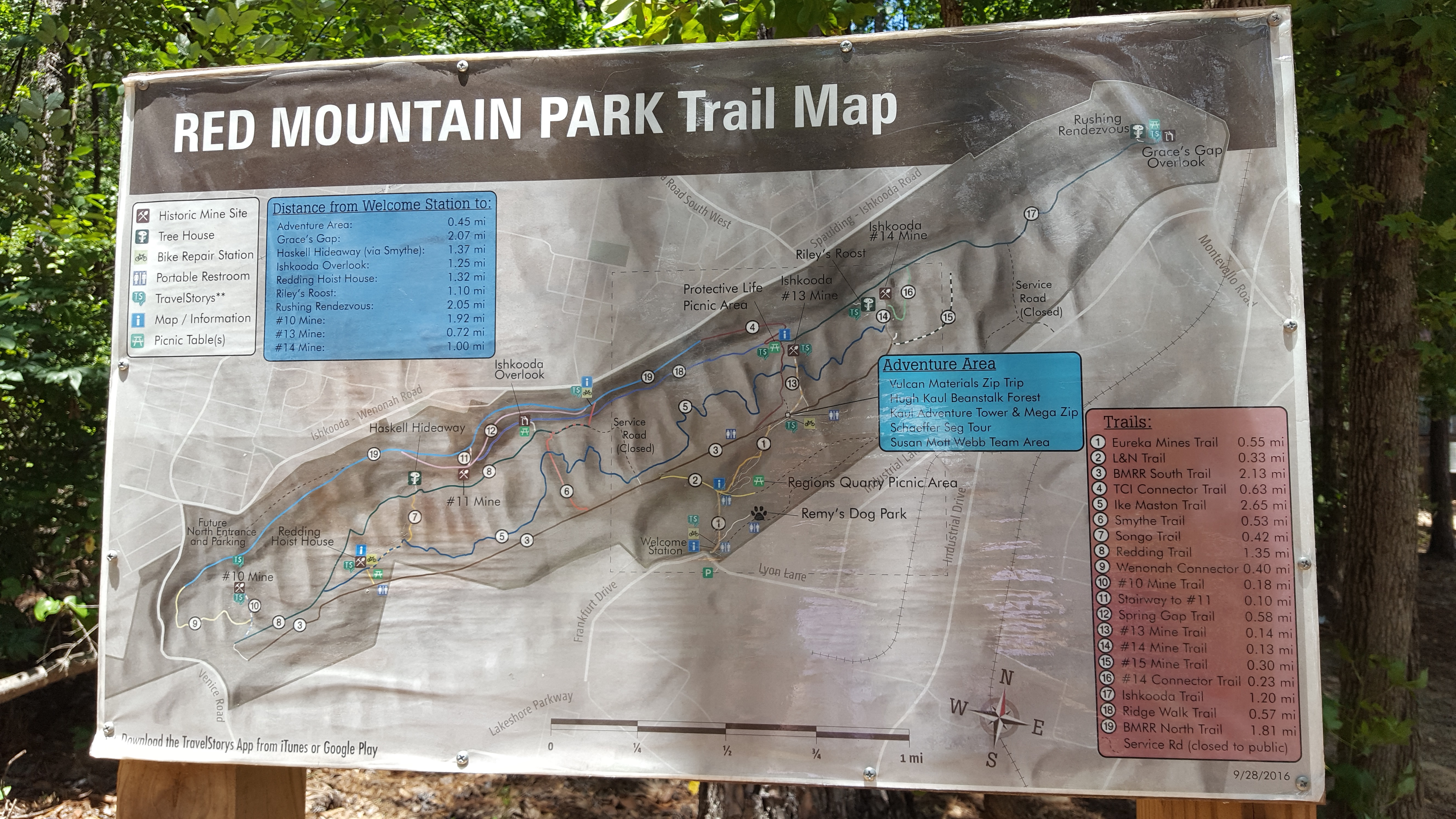 The Fig Tree Café
While that's enough to pack into one weekend, Sunday was just as enjoyable. We started the morning, with brunch at The Fig Tree Café (http://thebirminghamfigtree.com/). They serve some great vegetarian omelettes and for those that eat seafood, a really great crab cake benedict. The Fig Tree Café just recently added on a beautiful and spacious deck so we could continue our theme of embracing summer by eating al fresco. Tucked away in the Cahaba Heights neighbourhood, the café is also close to The Summit (https://thesummitbirmingham.com/) for excellent shopping opportunities.
Vulcan Park and Museum
After brunch, we headed to the Vulcan Park and Museum. This is a must-see for new and old visitors alike. Vulcan is the world's largest cast iron statue. It weighs 50 tons and overlooks the city of Birmingham- sitting atop Red Mountain since 1930. This statue, based upon the Roman God of Fire and Forge, represents Birmingham's history in the iron and steel industries. A 10-acre park surrounds the statue with an educational museum that explains the importance of iron to the city.
A beautiful new fountain and plaza now sit below the Vulcan statue and connect to a two-mile jogging and biking trail leading towards downtown. This is the first phase of a project that will connect 750 miles of Birmingham's Red Rock Trail system. Vulcan still takes my breath away as you climb near the top and peer down at the city below. More information can be found: http://visitvulcan.com/
Alabama Theatre
No trip to Birmingham would be complete without a visit to the Alabama Theatre. This was also a nice spot to cool off as you sit and admire the beautiful details of a theatre built by Paramount Studios in 1927. During the summer months, the theatre hosts Sunday afternoon matinees. We were lucky enough to catch 1963's Pink Panther starring David Niven and Peter Sellers, complete with a live organ performance. They built the theatre to originally show silent movies in the 1920s. A beautiful Wurlitzer organ still comes up from the stage with a professional musician playing introductions, sing-a-longs and music to close out the movie.
It's a special treat and seeing a visitor's eye's light up as the theatre's lights dim, the organ rises from the floor and music wafts through the landmark. It makes sharing the experience with a newcomer even more special. More information can be found: https://alabamatheatre.com/
Ikko Ramen House
A bite to eat after our matinee took us to Ikko (https://www.ikkobirmingham.com/), a Japanese and Ramen house in the Southside neighbourhood. Even with the warm weather, I enjoyed an enormous vegetarian ramen bowl along with iced Mango Green Bubble Tea. My sister is still talking about this tea and I've gone back three times since just to order more. The ramen bowl was excellent with lots of fresh veggies and a subtle broth that made it taste clean and healthy.  You simply need to request this dish without the boiled eggs to make it vegan-friendly. If you are looking for American style vegan food, then try Golden Temple.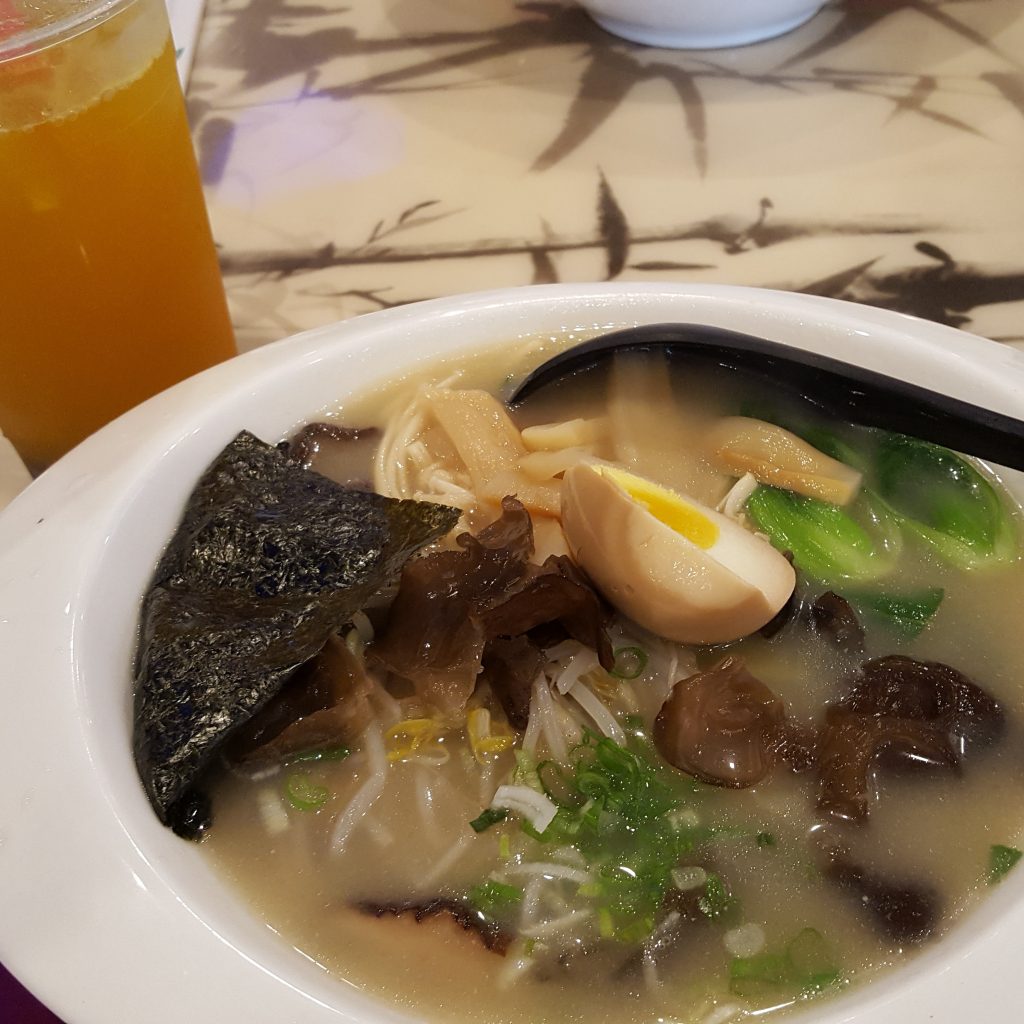 Railroad Park
While sad to end truly one of the best weekends I've had anywhere near or far, we did so at Railroad Park (http://www.railroadpark.org/). This is a 19-acre green space in the heart of downtown. It lies between 1st Ave South and 14th and 18th streets. The park's nickname is "Birmingham's Living Room" and it's easy to see why- it feels like your own space when you are there.
We observed the sun setting while we finished the last of our bubble tea and let the heat of the day roll out. We petted the local dogs taking their owners out for a stroll and reflected in the small surrounding ponds filled with koi and turtles. It's the perfect "room" to unwind and appreciate what Birmingham has become. More than just my hometown, it's also the perfect spot to share with a loved one and make plans for the next visit.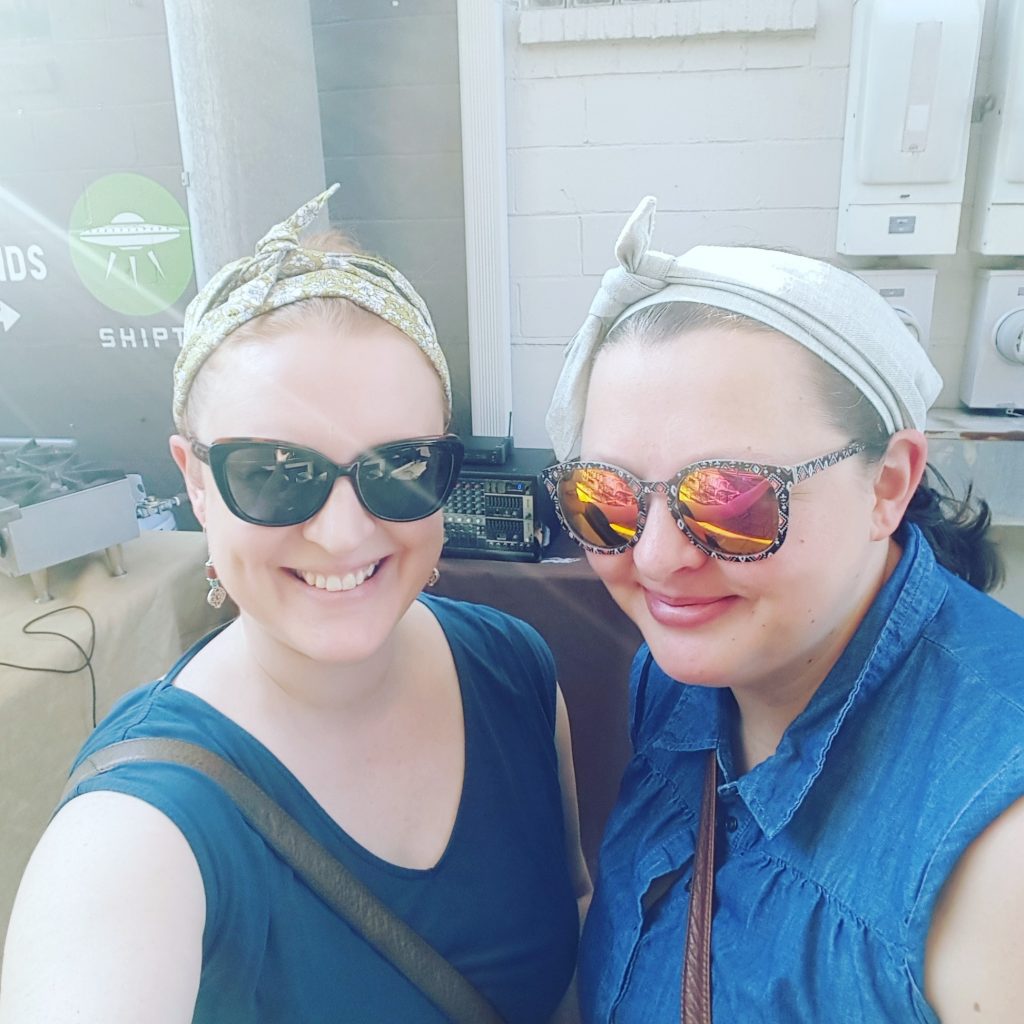 Would you like to visit Birmingham? Have you ever been to Alabama? Write in the comment section and I will respond to you. In case you are going to Huntsville instead of Birmingham, I suggest reading an article here: A Vegan Guide To Huntsville