10 Unusual Things You Will Notice on Your Trip To Japan
Spoiler Alert! If you are planning your trip to Japan, these are the 10 things that will surely surprise you!
1. Vending Machines – A must on your trip to Japan
Walking is one of the best ways to explore Japanese cities. It gets even easier when there are vending machines stuffed with snacks and water almost everywhere. As a tourist you will find so many cool things in these vending machines that you have never seen before. Often, I would save time and buy coffee or tea from these machines and continue my journey.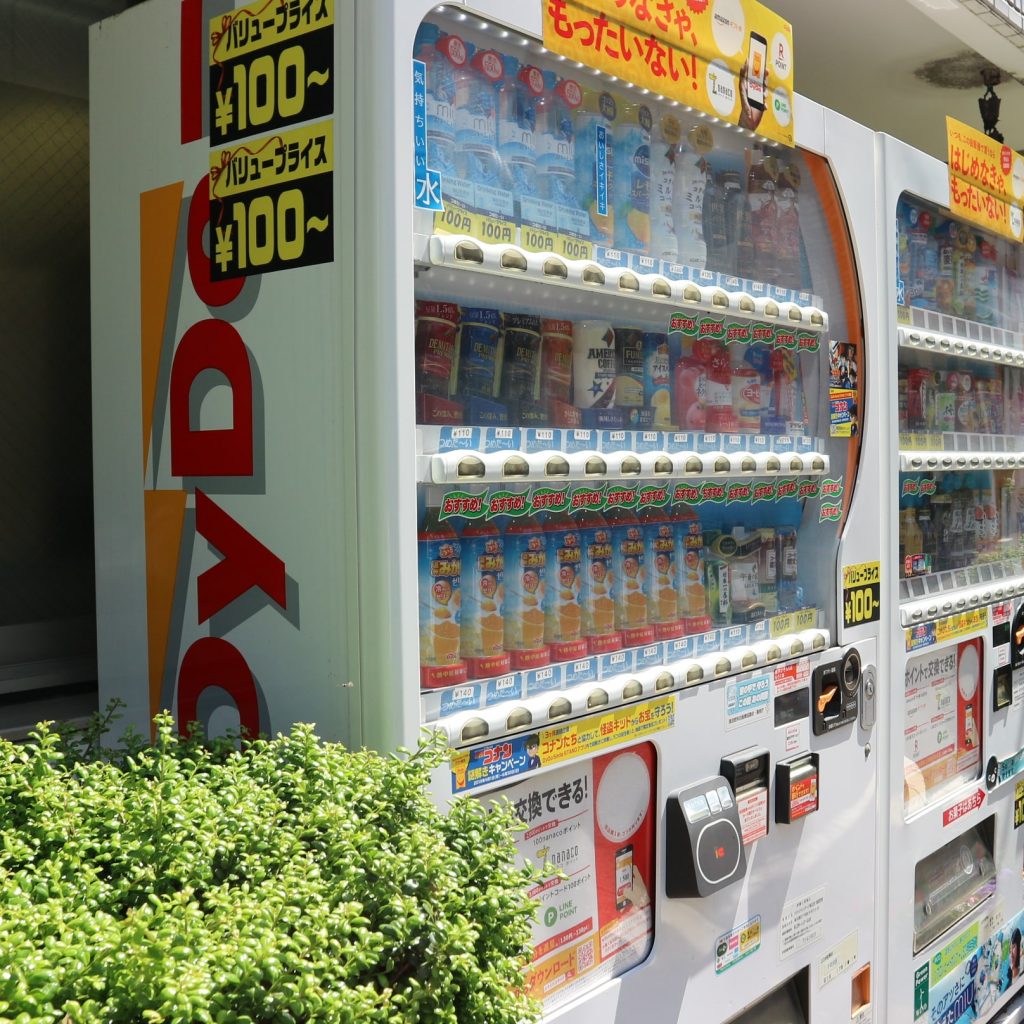 Cost of the items in these machines is slightly higher than what you would pay in a convenience store, but most of the time vending machines are just on your way to anywhere. There are usually no lines and they accept cards as well as cash.
2. Plasticky Paper Napkins and Wet Napkins in Japanese Restaurants
When I first went to a restaurant in Japan, I was surprised to see the quality of the paper napkins. They appeared and felt very plasticky. I thought it was probably that particular restaurant which had such paper napkins. It turned out that most of the restaurants had those. Unless, you are dining in a fine dine restaurant.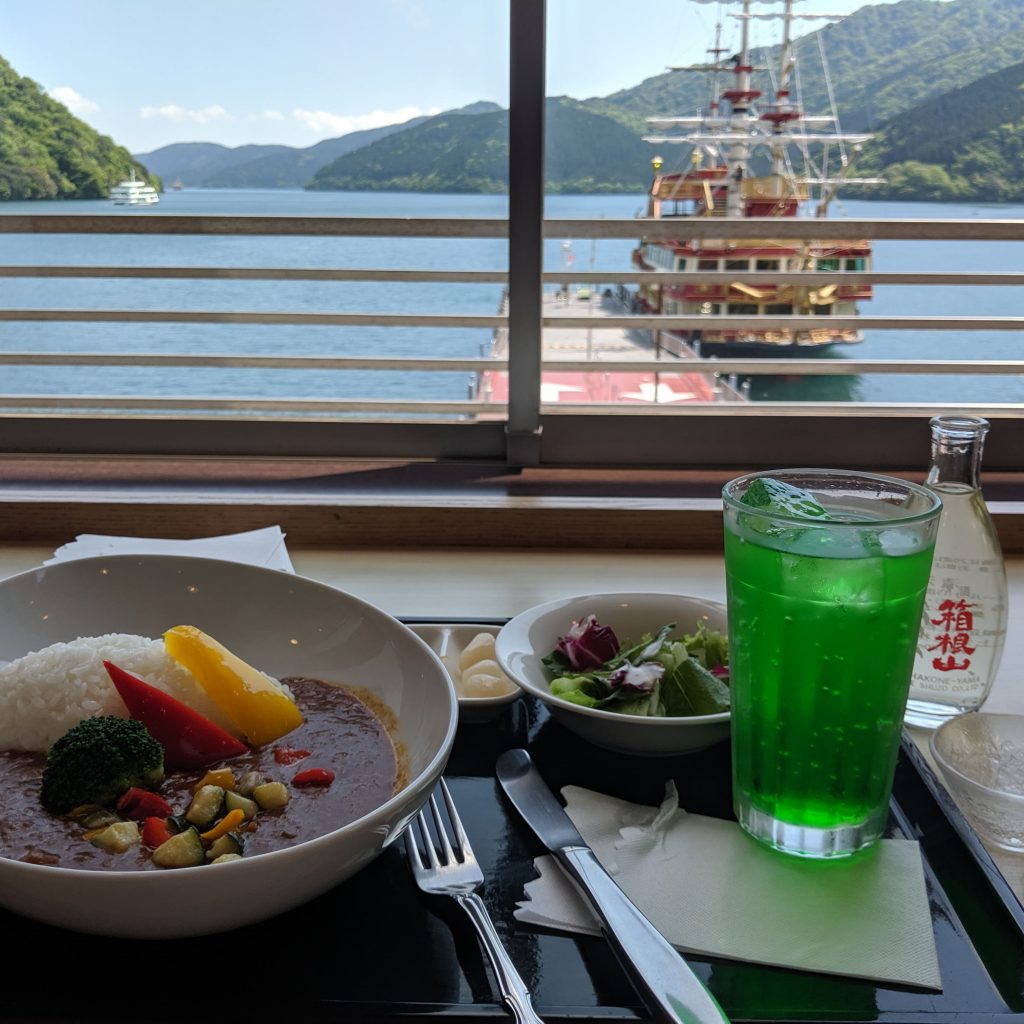 Another thing I observed was that the restaurants almost always served wet napkins or wipes. This is not what I experience in North America. I like the concept of wiping my hands with a wet napkin before and after my meal.
3. Train station personnel have the exact answer to your questions.
This is one of the most hilarious experience I had on my trip to Japan. As soon as we arrived at the Tokyo Narita Airport, we reserved a ticket on Narita Express to go to the city centre (Tokyo Station). Unfortunately, our phone's time zone did not update so we were looking at the wrong time all the time. We thought we have lots of time, so we decided to eat something quick. By the time we reached the platform, it was empty and there was no train. So we showed our ticket to a station personnel who did not know English very well. She opened a notebook that she carried and pointed her finger on the text that said, "the train has left".
So, my next question was, what should I do with the ticket that I have bought, should I buy another one?
She quickly flipped through the pages on her notebook and pointed at another text "If you have a ticket to a train that you have missed, you can get on the next train and sit anywhere, if any passenger approaches you with the ticket then you have to give them your seat".
I was surprised how detailed information she had. This was mind blowing to us. We were so impressed to see that the people in Japan are truly prepared for international tourists.
As soon as we reached Tokyo Station, I remembered one of my friends had suggested me to try a vegan ramen restaurant inside the station. He also has an article written about this vegan ramen restaurant in Tokyo Station.
This restaurant is right inside the railway station, if you arrive by train you should hold on to your ticket, because if you check out of the platform area then you will have to buy another ticket to get inside. Even though my friend had explained this in his article, I forgot and got out of the platform area. Then I spent about 15 minutes looking at my Google Maps to finally realize that I will have to go back to platform area to find this restaurant.
So I went to the place where you could buy tickets. I asked the officer if I can go inside. The officer opened a book and pointed to a text that suggested that I will have to buy a train ticket. So, I explained to him that I am not going anywhere, I am just going to a restaurant inside. Then he quickly flipped through his notebook and pointed to a text "if you are just going to explore shops and restaurants in the station then just buy a platform ticket". We were again so impressed! Platform ticket was cheap. I cannot remember the exact price, but it was somewhere between 90 to 140 YEN.
4. Lack of Trash Bins on Japanese Streets
This was a bit surprising to me. Japanese people and streets are very clean, but even then, I did not find many trash bins on the streets. Often, I bought a cup of coffee or bottle of water and I would end up holding them during my walk.
The best chance of finding a trash bin is next to a vending machine.
Once I entered a temple with a cup of coffee in my hand. I was taking pictures and exploring the place, but I did not find any trash bin. Then I asked a person in the information kiosk who happily took the trash from me and put it in the trash bin that was inside her kiosk. This was also a bit unusual to me. Often in the western world people avoid touching trash of the strangers.
5. Japanese People Drive on the Left Side
This is pretty well known, but some of you might not know that in Japan you drive on the left side of the road. This is common to the countries who were once part of British Empire like India and Australia even though Japan was never part of British Empire.
So on your coming trip to Japan, if you are standing on a bus station waiting for your bus, look on your right!
6. Bullet Trains Change the Game
Bullet trains (Shinkansen) make a huge difference when you are travelling across Japan. They connect almost every major destination with great frequency.
When the train arrives at the platform the station personnel bow down to welcome the train to the platform. This was very unusual to me, but as an Asian, I can understand this feeling of respecting the train and the driver who builds the backbone of the country's economy.
When you are standing on the platform waiting for your train. It feels like you are in a subway station. Bullet trains come one after another really quick. And remember these are intercity trains. The trains a very punctual. If you are seeing your train arriving 2 minutes earlier, you should confirm with someone, because that might not be your train.
Bullet trains make travelling so easy within Japan. You can just get up on a weekend in Tokyo and decide to have breakfast in Kyoto, lunch in Osaka and dinner in Hiroshima. I am not making this up, and we actually did this. You will find Wi-Fi and snacks for purchase in the train to keep you running.
Important Tip: Do not forget to buy Japan Rail Pass before going to Japan. You will not find it in Japan. It costs about 290 USD, but it is worth it to get unlimited free rides in certain bullet trains. I will cover this in detail on my next article!
7. 7-11 is a life saviour on your trip to Japan
If you are not from East Asia, then chances are you have not so many good thoughts about 7-11. If you do not know what 7-11 is, it is a small and dirty convenience store usually inside a gas station. You can find cheap stuff along with some unhealthiest food.
However, this is not true at all if you are in countries like Taiwan or Japan. 7-11 is a true saviour in Japan. Often, you feel like eating a light snack or a light dessert. 7-11 is the place to go. You can buy a sandwich, or rice-based vegan or vegetarian snacks along with cakes, candies, coffee, tea and various funky looking Japanese drinks. This list is so big that I will have to write another article on all the vegan and vegetarian snacks you can find in a Japanese 7-11. Definitely give it a try. You might try something new.
8. Friendly School Kids
I think this is more of an Asian thing. On our trip to japan often little school kids greeted us in English and asked where we are from. At various tourist spots, they even came to interview me as part of their project. They asked questions like how do I find their city and what did I learn in Japan. I just loved their excitement and curiosity. I do not recall any incidence where I interacted with a group of school children in the US. If I see them, they are usually shy or stick among themselves.
9. Themed Cafes
Japan has so many themed cafes. While cat cafes are common all over the world. Japan surprised us with anime style cafes and maid cafes where servers were dressed like anime characters or maids and also performed at the request of the customers. You can also take pictures with them based on the package you bought. Yes, I took that package and no, I cannot show that picture lol.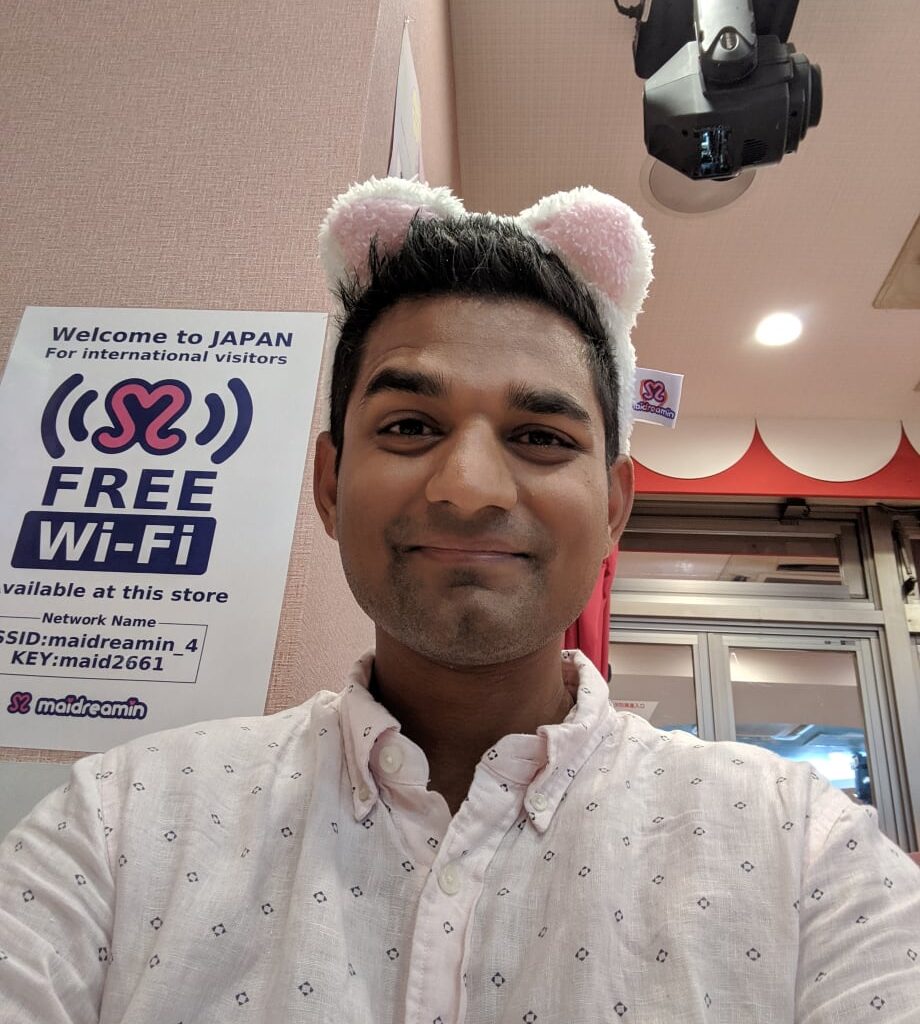 I went to a maid café and I must tell you, it is a very unique one time experience. You will love it if you are everything about kawaii.
10. Japanese are proud of their products
Almost everywhere you will see Japanese products. People carry Sony phones. Their TVs are Sony or Panasonic. The buses are made by Hitachi or Mitsubishi, Their cars, of course, are popular Japanese brands. Bathroom fixtures are made by Toto and so on. I was glad to see that. You could still see a few things from other parts of the world and China. But I liked the way how people were passionate about supporting domestic businesses.
If you are still in your trip planning phase, then I recommend you to read my article – 5 unavoidable things to know before travelling to Japan. What do you think about this article? Let me know if you had any unusual experience that you want to share in the comment section.