5 Unavoidable Things to Know before Traveling to Japan.
Congratulations! If you are reading this article that means soon you are going on your first trip to Japan. Japan is an interesting country, very different from the western world. You will notice many unusual things in Japan on your first trip. No matter how experienced traveller you are, there are some unavoidable things you must know before travelling to Japan. I am not going to be a captain obvious here, so read carefully, you will thank me later :).
1. Buy a Japan Rail Pass (JR Pass)
This is one of the most important things to purchase if you are going to travel a lot between cities in Japan. It might sound too obvious, but the reasons it is on the list is because you cannot buy JR Railway Pass once you are in Japan. You need to buy this pass in your home country. This makes your life super easy as it allows you to travel in any JR train for free including most of the bullet trains! Not everyone might be eligible to get this. You need to be a foreign tourist visiting Japan from abroad for sight-seeing, under the entry status of "temporary visitor." It can cost you around US$ 270 per adult for 7 days. You can read more about Japan Rail Pass and its costs and duration on their official website.
Where to purchase Japan Rail Pass Voucher
To purchase Japan Rail Pass, you need to contact one of the local agencies in your country that are authorized to sell Japan Rail Pass Voucher or Exchange Order. You can find the list of all authorized agencies by continents on Japan Rail Pass's official website – http://www.japanrailpass.net/en/purchase.html.
I was lucky to find one in my city so I could avoid the shipping cost. Once you have the voucher, you can redeem it for Japan Rail Pass in Tokyo Airport or any JR station.
We were in Japan for 10 days, so we bought a 7 days Japan Rail Pass. We knew that first couple of days we were going to be in Tokyo, so we did not redeem the voucher right away at the airport.
Where can I use the Japan Rail Pass?
You can use Japan Rail Pass on almost any train including most of the bullet trains. The only bullet train classes you cannot use your pass are NOZOMI and MIZUHO. You can use your pass on all other bullet train classes such as: HIKARI, SAKURA, KODAMA, TSUBAME.
You can also use your pass in some buses and ferries operated by JR.
Do I need to Reserve my seat with Japan Rail Pass?
I recommend you reserve your seat for peace of mind. You can only reserve your seats in the JR office in any JR railway station. Unfortunately, you cannot reserve online. If you do not reserve your seat then you can still travel in a non-reserved car, depending on if there are seats available. Mostly seats are available in the non-reserved cars, but I would always reserve whether travelling in a Bullet train or Tokyo-Narita express (Airport Express Train)
How to use Japan Rail Pass
Once you have the Japan Rail Pass Voucher, you need to redeem it to get the actual Japan Rail Pass. Note that you can get Japan Rail Pass Voucher outside of Japan, and you need to redeem this voucher for actual pass in Japan within three months of issue of your voucher. When you are redeeming, you can specify the start day of your pass.
Depending on how long your trip is and for how long you bought the pass, you might have to strategize when to redeem your voucher.
When you enter the Railway station you will reach the ticket gates that open only when you insert your magnet coated ticket. Since you have the Rail Pass, you may not have a ticket with you. There will be always some Railway officials on duty right next to the ticket gates. You need to show your pass to them, and they will let you in through a side gate. You will have to do the same when leaving the Railway Station, therefore carry your Rail Pass safe with you at all the time. There will be no replacement or reissue.
2. Airbnb Has Additional Requirements in Japan
Airbnb is extremely popular in Japan, considering how expensive the hotels are. If capsule hotels or hostels are not your thing, then Airbnb would be the best choice. We found a great deal in Akasaka.
One thing that is different about Airbnb in Japan is that the Japanese government requires you to provide additional information to the host than usual. Your host might ask you to fill an additional form where you need to provide the following details:
Name of each guest as in the passport
Home address of each guest
Occupation of each guest
A copy of each guest's passport's first and last page
You may also have to send an email to the host with all this information depending on your host. You can read more about Japan's additional Airbnb requirements here. It is your host's responsibility to get all these from you.
3. Credit Cards That Work in Japan
Japan is embracing credit cards; more restaurants and shops are accepting the common Visa and Mastercard credit cards. However, Discover and American Express still do not have wide acceptance in Japan. I love Discover credit card; it was my first credit card ever since I was a student. I use it till date since it offers up to 5% cashback on different categories throughout the year. However, do not believe when their website claims high merchant acceptance in Japan (check Discover acceptance rate).
One of us on the trip had a Discover credit card and it was pretty much a hit or miss. It would work sometimes, but most of the times merchants did not accept it even if they had its logo displayed on their shop. Luckily, I am the person in the group who subscribes to multiple credit cards so I could help my friend.
If you do not have any Visa or Mastercard credit card, I suggest you apply to one of the following travel rewards credit cards.
Chase Sapphire Reserve – Visa (Expensive)
Barclays Arrival Plus – Mastercard (under $90 annual fee) – Compare this to Chase Sapphire Preferred. More online forums recommend Chase because Barclay does not have a referral program, I want you to compare these two cards and do your own research, Barclays wins.
4. Bring Cash to Japan and Get an IC Card
Japan still loves the cash, but unlike many other bloggers suggest, the situation is not that bad if you love using credit card as me. On my 10 days of trip, I carried only US$ 300. Rest I spent using my credit card. Most common places where you will need cash is:
Non-JR trains such as Tokyo Metro (JR Trains and buses will accept the pass)
Non-JR operated buses such as city buses in Kyoto or Hiroshima
Some Restaurants and Souvenir shops
My recommendation is to bring some cash or travellers check with you that you can easily convert at Tokyo airport or other exchange shops. My one suggestion is to not to use some ATM-like machines which convert foreign currencies to Yen, they usually charge more and have bad conversion rates.
When using cash, carrying coins can be a big hassle. Especially when each Japanese yen coin matters and can buy you something, unlike a US Penny! Therefore, I suggest buying an IC card. It is a prepaid transport card that you can use in metro, buses, in vending machines, lockers and convenience stores.
Different cities have different brands of IC cards, but they are all compatible with each other. That means, if you bought a card in Tokyo, you can use it in Hiroshima as well.
You can buy an IC card from any major train station. You will have to pay a deposit of ¥500. When you will be leaving Japan, you can get this deposit back along with the money that is stored in your card. However, you will be charged a small processing fee for returning this money to you. So, make sure you use your IC card money to its fullest.
5. Buy a Hakone Free Pass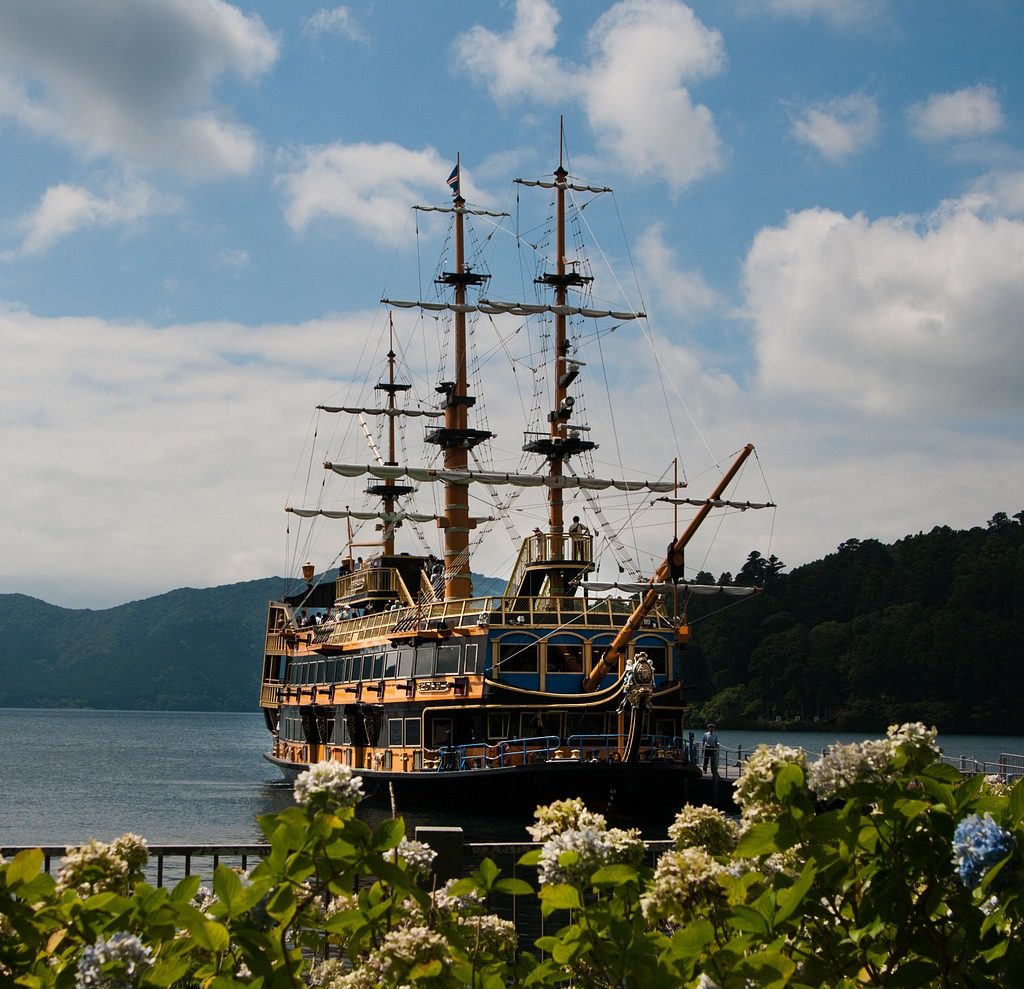 This one is last on my list because you do not have to prepare this before your trip to Japan, but you will need this beforehand if you are planning to visit Hakone from where you can view Mount Fuji up close. It is a beautiful place with hot springs, lakes and mountains.
As the name suggests, it is not really free of cost pass, but a well-discounted pass. It costs around $50 and can be used on the Hakone loop which consists of train, buses, ferries and ropeway. It is the perfect and most recommended way to explore Hakone as it offers the full coverage of everything you must see. I will be writing a detailed travel guide to Hakone, but for now, remember that Hakone Pass makes your life so much easier. You can buy this pass in Tokyo, or in Odawara railway station.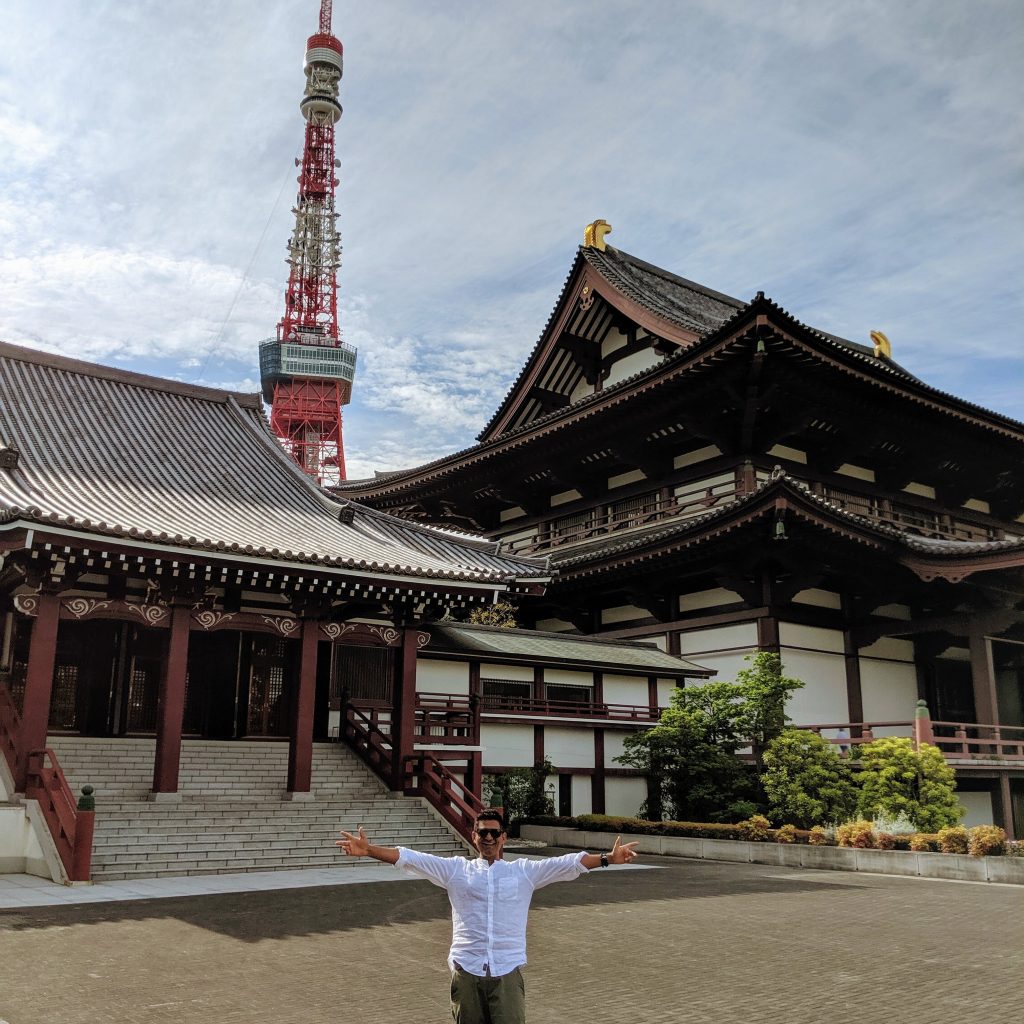 Leave in the comments if you have any question or feedback. I wish you a wonderful trip to Japan.