Top 3 Japanese Vegan Restaurants in Tokyo
If you are travelling to Japan as a vegan you must be wondering what are the popular places to try authentic Japanese vegan food. Is there even something like Japanese vegan food? Do not worry, as a vegan living in Japan for quite sometime, below are my recommendations of most popular Japanese Vegan Restaurants in Tokyo
Overall, being vegan in Japan is not the easiest. Veganism is in its infancy in this country, and it's still common for people to give you a baffled look when you tell them you're a vegan. Sometimes you'll feel like a space alien from the future, trying to explain why eating animals is not on your agenda. However, in Japan, there are plenty of people who do know about veganism, but it's just something foreigners do. Nevertheless, veganism is growing, new restaurants are emerging, and a large percentage of vegan restaurants and café can be found right here in Tokyo.

1. Sekai Cafe
As a tourist in Tokyo, you can't avoid the traditional town of Asakusa. Senso-ji temple, the city's oldest and most famous temple, is a must-see, and so is just about everything else you can find around here. As in most well-known areas in Tokyo, the crowds can be a bit much.
After a day of exploring this miniature version of Kyoto, you can bet on your appetite kicking in soon than later. So allow me to recommend a place that I discovered close to the famous Kaminari-mon ("Thunder Gate"), it's a Japanese vegan restaurant called Sekai Café.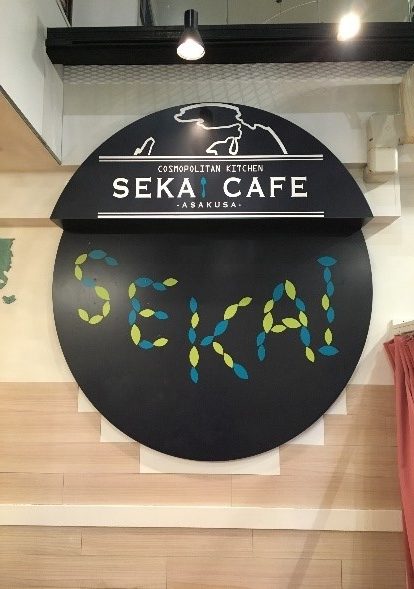 Authentic Japanese Vegan Dishes and More
In this Japanese vegan restaurant, you'll find some authentic Japanese vegan dishes, plus a number of different vegetarian and vegan options. They also offer gluten-free dishes and halal foods. Their motto is "A Café where anyone from anywhere in the world ("sekai" means world in Japanese) can eat together."
A chic place in Asakusa
I'm happy to say that this place is quite spacious, especially for Tokyo standards. Plastered on the wall is a depiction of the entire world, highlighting the place's motto in the form of a life-size picture. The café doesn't emit a traditional ambience in any way whatsoever, but it's intriguing, nevertheless.
I personally enjoyed the layout, and the chic music playing in the background, rather soothing after a hectic day of exploring the Asakusa area. The seating was comfortable as well, and the waitress who kindly guided me through the menu was friendly and welcoming, to say the least.
I'll admit the place was rather desolate, but I'll attribute that to the fact that it was a cold and rainy Tuesday night.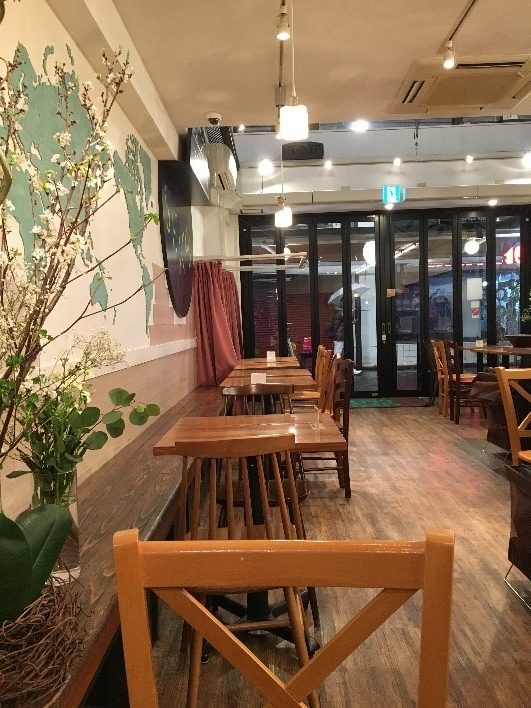 Delicious Vegan Food
On to the food. I ordered the vegetable patty with, yes, vegetables, along with soymilk sauce and some mango juice. Soon after I was given some bread and some water. Then came the mango juice with ice. It was a cold winter evening, but the fruit juice was still refreshing.
Admittedly, I was surprised when the food arrived. It made me realize how chic this place really was. The portion was a bit smaller than I'd expected, but it definitely looked photogenic. The mélange of veggie patties with mushrooms, green and white soymilk sauce topped with purple flowers made me feel like I was at a fancy, yet slightly eccentric, wedding reception.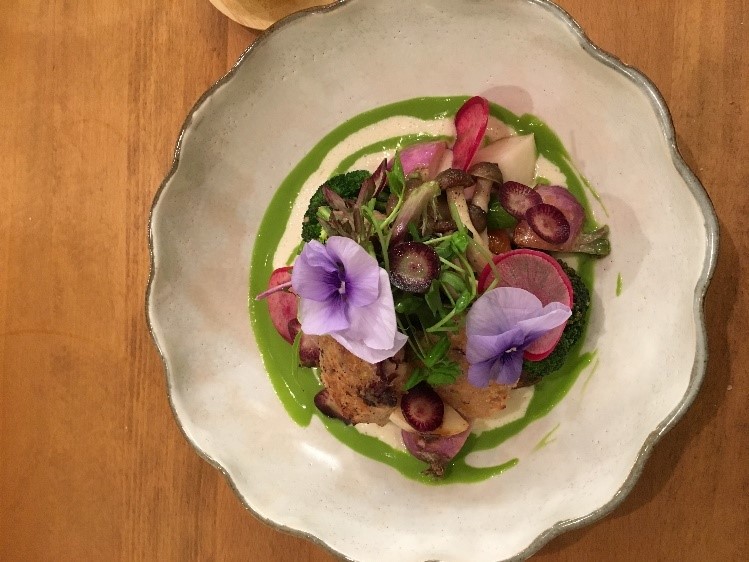 The taste was fresh and unique. The soy milk sauce was a first for me. Then again, so was the vegetable patty. I've been a vegan for just over a year and had yet to taste anything like it. I guess this was a wakeup call to get out more and try more new things.
Over all, Sekai Café is a unique place in a unique part of town. It's more spacious than a lot of establishments in Tokyo and it attracts a more international crowd. It's not the best Japanese vegan restaurant I've ever been to, but it's definitely worth the visit for its exceptional cuisine, a kind which I've never encountered anywhere else.
I'd advise them to change their motto to "a café for anyone, from anywhere in the world, like nowhere else in the world." I'm not sure if that would be pushing it, but it might be worth the try, for them, and for you.
2. Nagi Shokudo in Shibuya
Shibuya is by far the most vibrant part of Tokyo. Here you'll find the infamous Shibuya Crossing, and when the light turns green, the sea of human beings drifting across the street can be quite a spectacle. Directly in front of Shibuya station, the crossing is surrounded by coffee shops, bars, shopping malls, nightclubs, and of course, restaurants.
Just outside of Shibuya's periphery, a little over ten minutes on foot from the station's JR West Exit, is an authentic Japanese vegan restaurant called Nagi Shokudo. Although a bit out of the way and a bit challenging to spot, the place has an amazingly contrasting vibe compared to the rest of the area.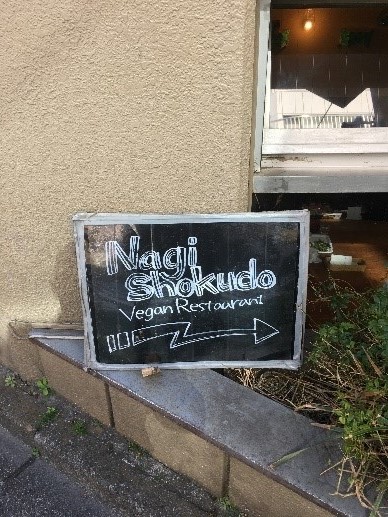 Feels like Buddhist Temple
When I went in for the first time, I felt like I was entering a Buddhist temple. The serenity and peace that I felt upon entering contrasted with the heart throbbing rush I got from the crossing not far away.
Admittedly, Nagi Shokudo is also a bit cramped, especially on the weekends during dinner hours. Lunchtime is by far the best time to go to avoid the crowds, and you'll get to pick where you want to sit. The restaurant has several interesting seating options, from wooden tables with chairs to a traditional Japanese style area where you can on the floor while you eat.
Authentic Japanese Vegan Dishes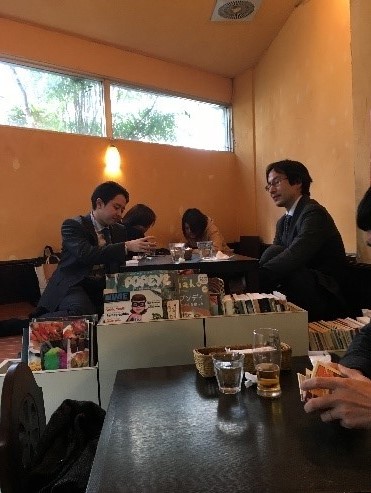 The menu offers a nice variety of dishes, including boiled slimy mushroom with chilli sauce, deep-fried soy meat, falafel with tofu mayonnaise sauce, stir friend roots, softly cooked brown rice, and more.
To top it off, they also offer vegan sweets which you can eat there or take home. The last time I was there I bought myself a bag of soy meat, which can be easily boiled or fried at home. I'll try to match Nagi Shokudo's quality with my own home cooking. I doubt I'll come close, but I'll try.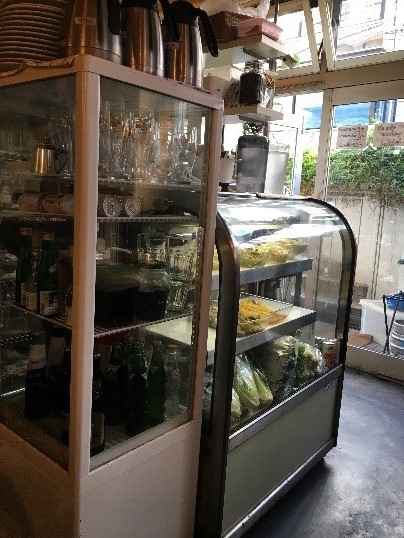 The reason I recommend Nagi Shokudo over all the other more mainstream vegan restaurants in the Shibuya area is because of its undeniable authenticity. I've been to many vegan places all over the city, but Nagi Shokudo offers a realness that's hard to match. Yes, it's a bit out of the way. It lacks some space, but the food is delicious, the servers are super friendly and it has the feel of an authentic Japanese vegan restaurant instead of just another tourist trap in Shibuya.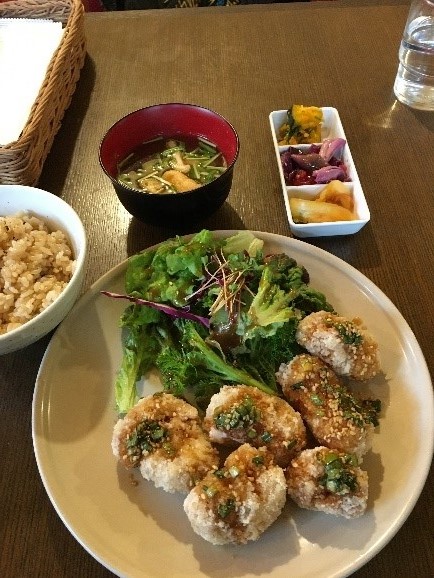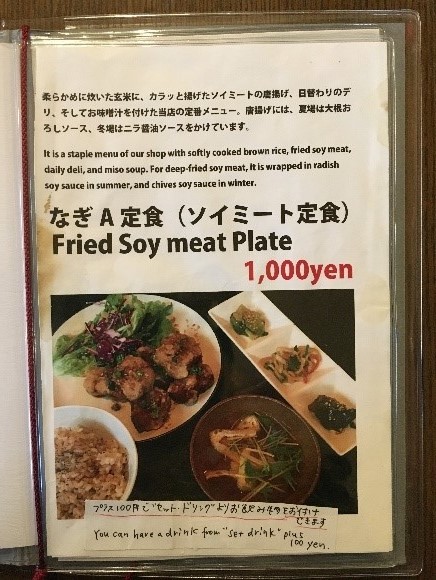 Nagi Shokudo is the real deal. Check it out.
3. T's Tan Tan
Tokyo station is among the largest and most heavily transited stations in the city of Tokyo, and in the world. Waves of travellers from all walks of life, rushing in all directions, to destinations near and far, can be overwhelming to those unaccustomed to such chaos.
With all that motion comes appetite, and nestled within the chaotic rush is a vegan Japanese restaurant called T's Tan Tan. Located in an area called Keiyo Street (not really a street but a pathway within the station) is an authentic Japanese restaurant called T's Tan Tan. To get there you'll need to either be travelling on the JR train system or you'll have to buy a platform ticket (130 yen). If so, it's well worth it.
Every dish available is 100% vegan, and the food is so good you'll forget about the stress of transport you were experiencing moments prior to your entry.
Authentic Vegan Ramen
As a vegan in Tokyo station, T's Tan Tan is also one of the few choices in the area. Indeed, it may feel like a vegan oasis in a desert, but it's by far among the best vegan ramen places you'll find, even if your choices are limited.
The place offers a variety of ramen as well as curry rice and salads. The "white" ramen consists of thick green onion in a spicy broth, sesame and bean sprouts. The "green" ramen has a variety of fresh greens along with kabocha squash, the "shoyu" ramen is in soy sauce-based broth, and the "red" is a tomato base. The menu is available in English and Japanese, and the waiters are very friendly. The smiles on their faces remind you that you're on vacation, not in transport mode.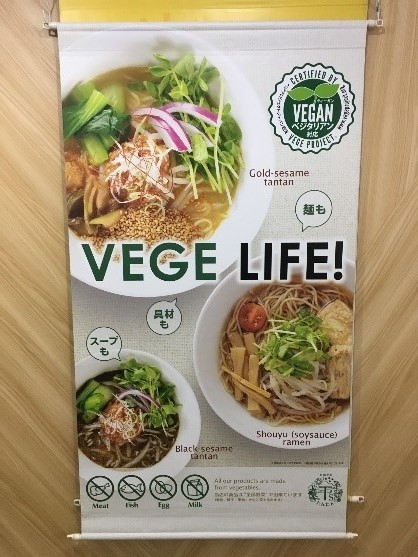 My favourite dish here is the gold sesame tantan, which is vegetable stock, tofu, grated garlic, grated ginger, dark miso paste and soy sauce, complete with a mix of vegetables, a touch of spicy sauce, and a spoonful of peanut butter.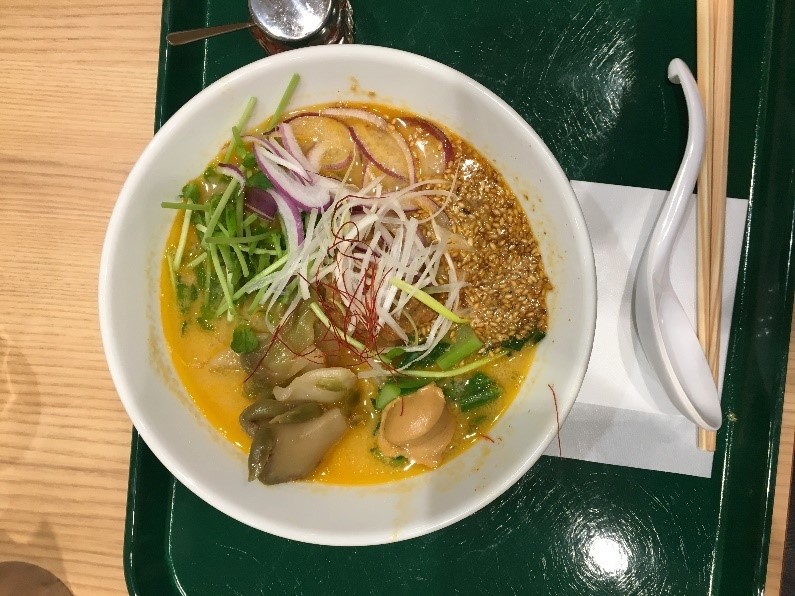 Extra care for your health
For those with allergies and who may go a step beyond excluding animal products from their food, the menu clearly shows which products are included in each dish, and whether or not its derivatives include wheat, peanuts, apples, bananas, oranges, soybeans or sesame. This makes T's Tan Tan not only an ethical choice of food, but a safe choice for those with unique allergies.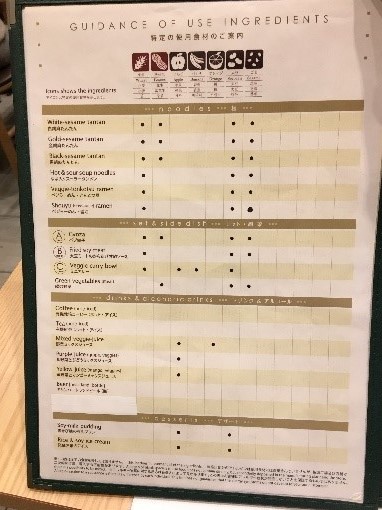 To top it off, most of the waiters have at least some level of English skills, and they will always be willing to help if you have additional questions about what you're eating.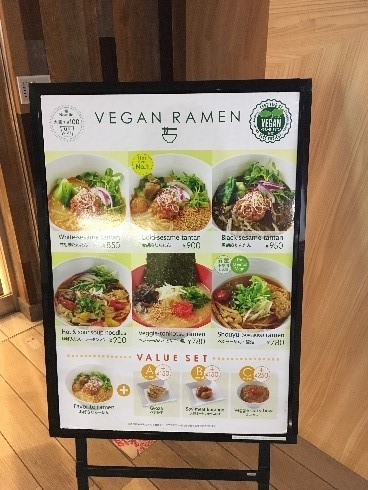 T's Tan Tan also has a branch in Ueno station, so there's no excuse for not checking the place out while you're in Tokyo, and if you do, I can guarantee you'll want to return.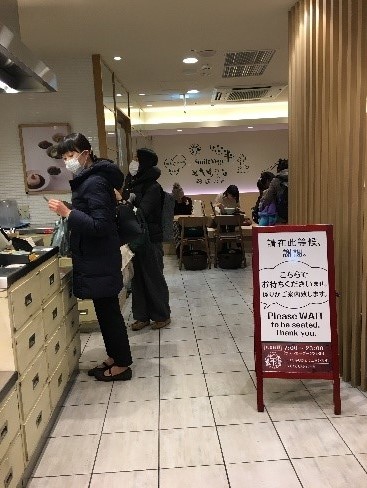 Conclusion
Unlike in the western world, veganism is not as popular in Japan. However, this does not mean you can't find traditional vegan food. Above are just a few of the many authentic Japanese vegan restaurants in Tokyo. They are my personal favourites which are frequented by Japanese local as well as international tourists. Check them out on your next trip to Japan. Do you think I should include any other restaurant? Write in the comment section.