Top Vegan Dishes in Ethiopia That You Must Try
Ethiopia is a country full of color and culture. With a long history as one of the earliest African civilizations, Ethiopia has managed to blend modernity in her rich traditions. 
One beautiful aspect, which stole my heart, is the vegan dishes in Ethiopia. As a vegan in a foreign land, you would hope that you do not run out of vegan food and Ethiopia is nowhere close to pulling this disappointment.
With the Ethiopian Orthodox Church as the predominant religion sect, most people observe 'fasting days' on Wednesdays and Fridays. These fasting days, however, omit only the use of animal products. On these special days, restaurants serve various types of vegan dishes in Ethiopia.
Menus are mostly vegan. Ranging from spicy curries, mouth-watering salads to the tastiest cuisines in the planet. Heads-up, remember to wash your hands before meals as Ethiopians eat with their hands.
In this article, I will take you through some exquisite vegan culinary from the roof of Africa.
Injera, king of vegan dishes in Ethiopia
Injera is arguably the most famous Ethiopian delicacy. It is made from fermented grain flour mixed with water. The fermented dough is then beat into shape before being fried like pancakes.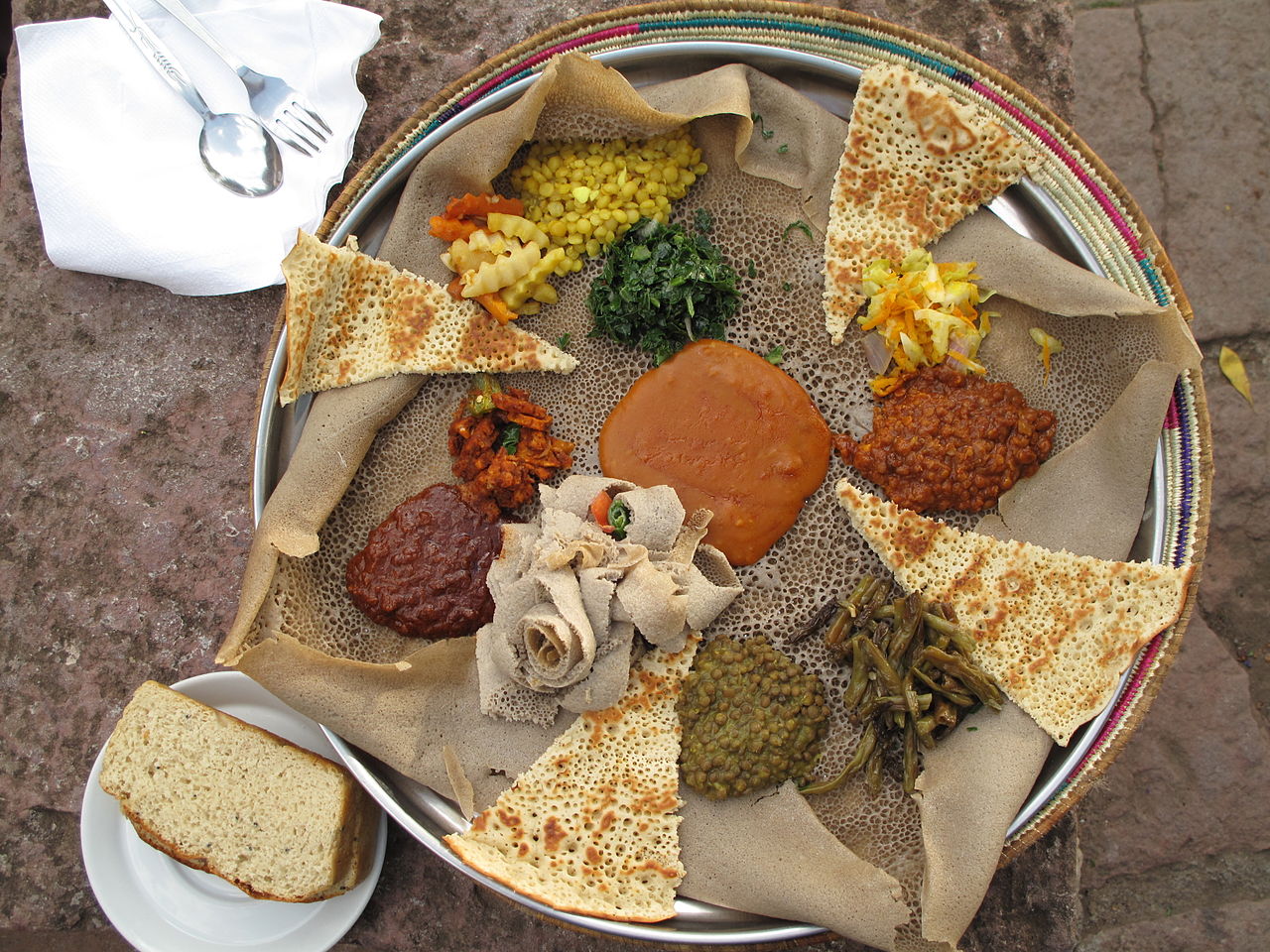 Injera is a staple food for many Ethiopian families. You will find it with various other delicacies such as spicy lentils, simmered chickpeas, and other greens to mention a few. Ethiopians use Injera mostly to scoop soups and sauces.
Teff flour forms the main base for Injera. Teff is a gluten-free grain full of nutrients such as calcium, fiber, iron, and proteins.
You can make your Injera into various shapes such as Indian dosa, French crepe, or flatbread.
Wat
Wat is a term that represents a variety of Ethiopian dishes. It ranges from thick stews to thin curries. People take wat with Injera in the company of other spices. However, wat is classified into two main variants; Kay and Alicha wats.
You can identify Kay Wat by the red color of Berbere, red onions, and shallots. These ingredients are then smashed to form broth which is added to cooked legumes, which is the main part of the dish. The mixture is then left to harden until it forms a scoopable broth.
On the other hand, Alicha Wat lacks the red onions, Berbere, and shallots in its list of ingredients. In its stead are the yellow onions and the green chili. Just like Kay wat, the legume broth is added to this spicy mixture and given time to thicken into the stew-like mixture.
Some restaurants tend to add ghee as an ingredient to Wat recipes. Please remember that ghee is not vegan, but vegetarian. You will have to specify your dietary preference to the host or to the server.
Berbere
Berbere is a natural seasoning blend in Ethiopian dishes. It consists of hot red papers, garlic, paprika, cinnamon, and other spices. Berbere is a common addition to most red sauces and stews. You can also use it for table dressing or tableside decorations.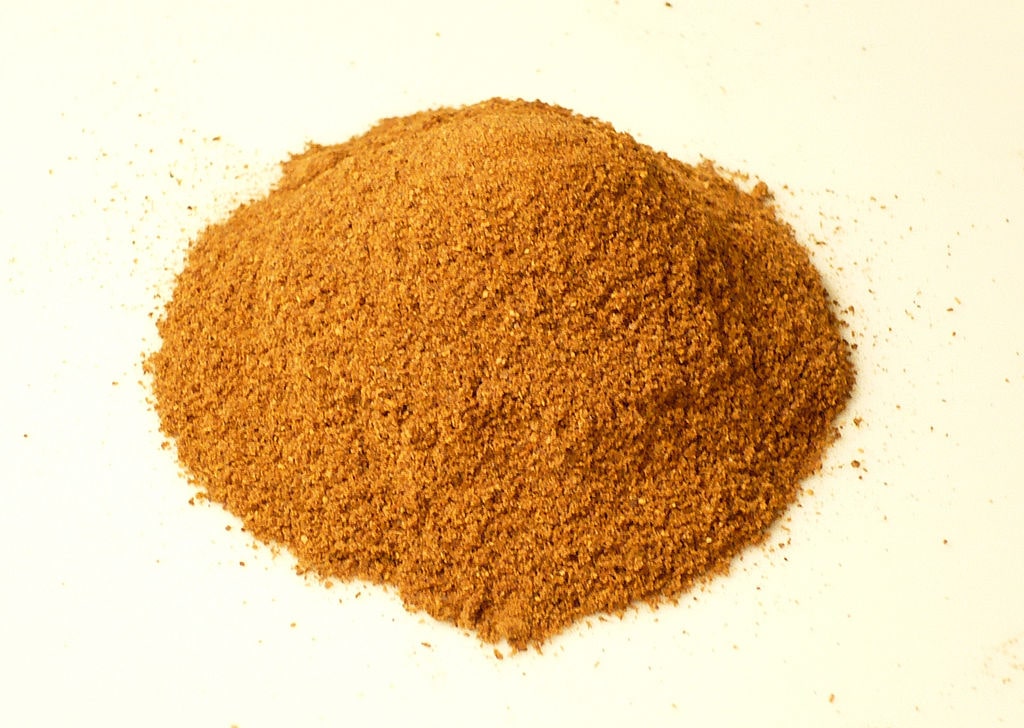 You can obtain ready made and dried Berbere mix from Ethiopian groceries stores, online stores. However, the most fun is to make it at home with your specifications.
Salad
The salad was an unexpected feature of Ethiopian cuisine to me. Although it may appear like normal lettuce salad, Ethiopian salads play a crucial role in cooling down the hot spicy stews.
Ethiopian salads are less dense and might have a citrus taste. You might even get lucky to bump into a Berbere salad.
I got to enjoy and taste these foods for the first time in the restaurants of Dire Dawa. Whether you are vegan or not, you will equally love the vegan dishes in Ethiopia. The rich vegan dishes in Ethiopia will definitely inspire and motivate you to try food from many other cultures.
What Next?
While we are talking about other cultures, you should try vegan food from other African countries as well, such as vegan food from Tanzania! While in Ethiopia, you must also try the Ethiopian coffee ceremony and beer in coconut! Please subscribe if you would like to read more articles on Ethiopia! Leave your comments in the comment box below.