Rising Vegan and Vegetarian Culture in Switzerland and Swiss Hospitality
I love travelling, I love to experience the culture, meet people and make new friends. I usually do a lot of research and preparations before travelling. Even to the extent of taking private one on one language lessons each time. However, I went to Switzerland without any preparations. I got an invitation from my friends that I must visit. Could I refuse such an offer?
When we think of the idea of sustainable living, Switzerland as a society comes first to my mind. In this article, I will talk about rising vegan and vegetarian culture in Switzerland, but I will also touch on why I think Swiss hospitality is among the best in the world!
As a vegetarian, I was a bit concerned about what I will be eating in Switzerland. When I thought of Switzerland, all I could think of Sausage and cheese. As you might already know not all cheeses are vegetarian, I was then left with Sausage as the only option. Of course, this could be a bit ignorant of me. I genuinely was not aware of the swiss culture. I had only seen its scenic beauty in pictures. However, once I reached Switzerland, I came up to a big surprise!
Vegetarian Friends
My friend welcomed me to their apartment. It was a really spacious four-bedroom apartment in the middle of Zürich. Five people were living there and one of them was my friend from earlier. During my stay, all of us got so close that we ate, cooked and spent time together. While my friend was really concerned about my vegetarian diet, I noticed something interesting. All of them were eating vegetarian food. They were cooking with me and buying vegetarian groceries. I told them, "guys, you do not have to eat vegetarian food just because of me." I got to know that one of them was also a vegetarian and others preferred a vegetarian diet mostly. They only had meat on rare occasions or in restaurants. It is completely natural to cook only vegetarian food inside homes.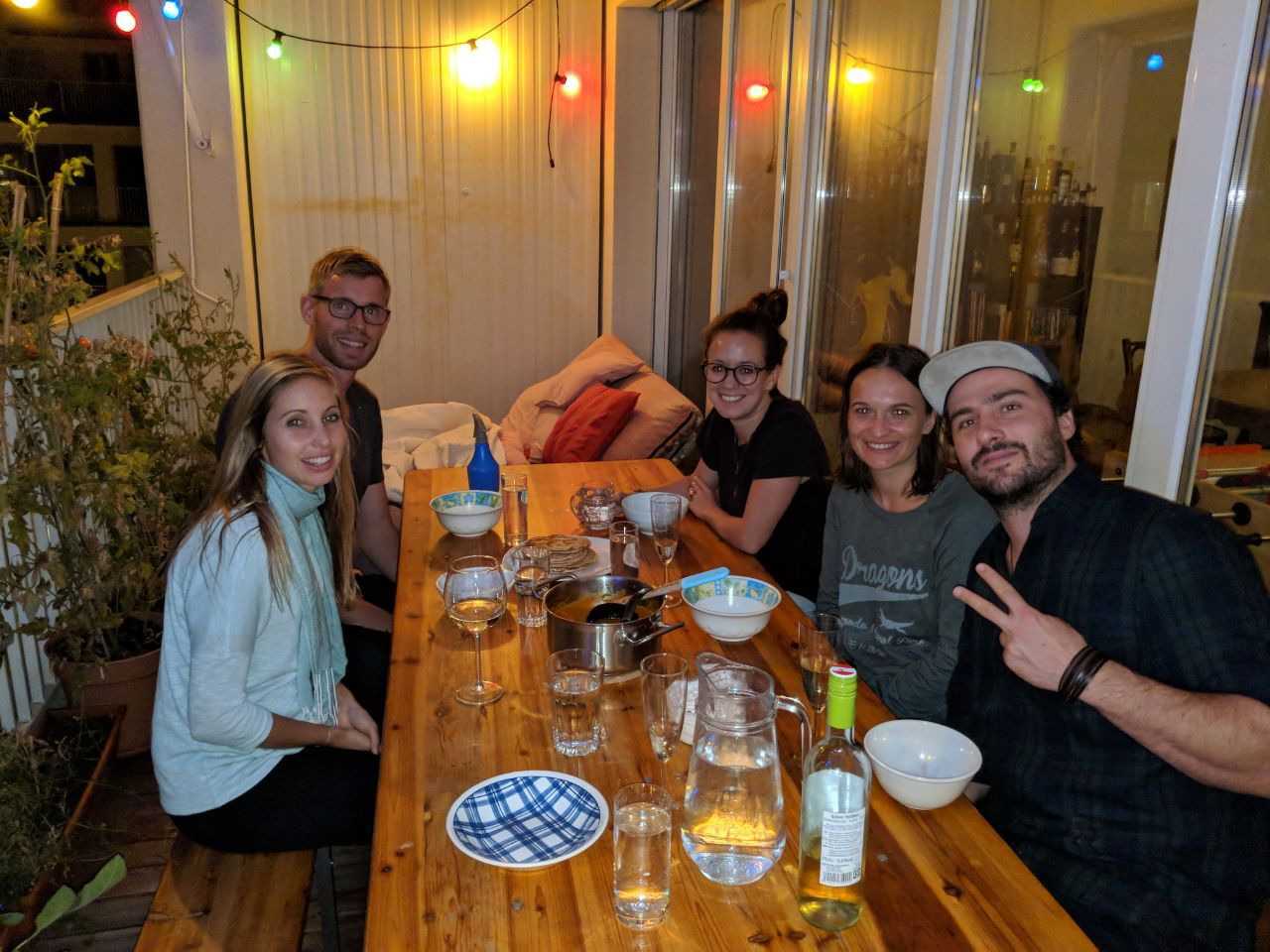 Vegan Students
One of the girls from the apartment took me to show me around the old town Zürich. While we were in the old town, she took me to her sister's apartment. I was completely surprised by this hospitality gesture. I love to understand the culture and the life of the people in different countries and seeing their homes is always very exciting for me.
Her sister was a student who lived in an old, but a really cute apartment. It had many rooms and about seven students lived there. Her sister offered me coffee, which I gladly accepted. She added, "unfortunately we have only soy milk, is that ok?" I asked her surprisingly why does she has only soy milk? I learnt that most of the students in the apartment were vegan and they all shared plant-based milk.
Cool Concept
A lot of people are embracing this new "cool" thing, as my friend would explain to me! Almost every restaurant had something vegetarian or vegan on their menu. There are many concepts of hipster style vegetarian and vegan restaurants opening all around Switzerland. One such example of a chain is, Tibits. It does not really serve swiss vegetarian food, but serves modern vegetarian buffet consisting of cuisines from all over the world such as the Middle East, Africa, and India. These are located close to tourist spots and are easy to find. It is a must-try if you are hesitant to try real swiss vegetarian food. Which you should not be because in my next article I am going to write about traditional swiss vegetarian food, such as Raclette and Swiss Rosti.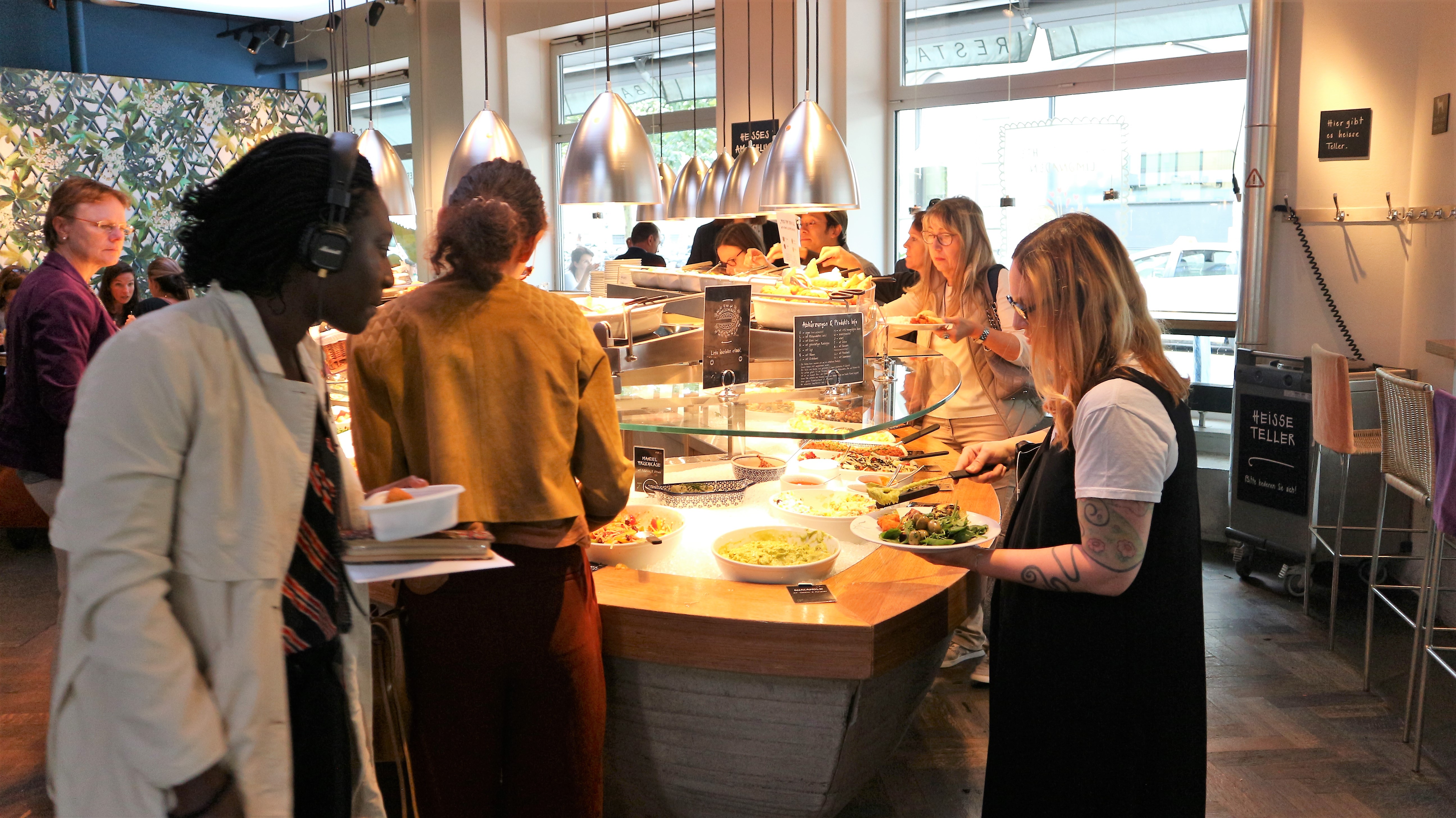 Switzerland was a pleasant surprise for me. People were super friendly, "mega-cool" as my friend would say. They love to have you at their homes, invite you for dinner, take out time for you and make efforts to involve you. I hung out with various groups such as with friends of my friends, their school friends, their university friends and their families. Every time we met, they all talked with each other in English only because of me. This does not happen even in my country. My advice here: When you are in a foreign country and you are in a group where people are making efforts to speak in a language that you understand, please do not ignore them or get on your phone. They are doing it just for you. They can easily switch to their native language. 🙂
You probably know I have travelled a lot. Every country has nice people and its own style of hospitality. I have great experiences from all over the world, especially from Canada, Mexico, USA (southern US hospitality as they say). However, there was something very pleasant about swiss hospitality, I did not just feel nice, but I learnt a lot! And I want to share all that knowledge with you. While I publish more articles and explore more, I hereby rank Swiss hospitality among the best in the world!
Please scroll down to the comment section and let me know your opinion, suggestion or any critical feedback. Thank you 🙂