A Quick Travel Guide to a Weekend in Krakow – Part 1
The full name of Cracow (or Krakow) is The Capital Royal City of Krakow. And the city really justifies such a solemn name. Despite the fact that this large city in the south of Poland has given the title of Capital to Warsaw, the dignity and beauty of the main settlement of the country remained in it. And the remarkably royal chic occurs here at every turn.
Many tourists consider Krakow to be the most interesting place in Poland. People come here to see the sights, visit the impressive yet terrifying monuments of the Second World War and enjoy the amazingly harmonious architecture. In addition, music and film festivals, days of street theatres and other cultural events are held here.
How to get to the city?
From Krakow-Balice Airport (also known as John Paul II Airport) you can reach the city by bus number 292, 208 and 902 (night). The trip will take about 40 minutes. A schedule can be found on the official website.
Moreover, the airport is connected to the city with the railway. Trains leave every half hour from 04:00 to 00:00, the journey takes 15 minutes. You can buy a ticket from the conductor.
You can make your life much easier in Krakow by buying a tourist card – Krakow Card. This card comes with free access to more than 40 sights of Krakow, free use of public transport, a discount for an airport shuttle and much more! There are cards for 2 or 3 days, as well as special student three-day cards.
I recommend you to buy it on their website or at the airport.
Transport in Krakow
Krakow's old town is almost completely pedestrian and easy to walk. The streets are narrow and very beautiful. You will not need any public transport in this part of the city.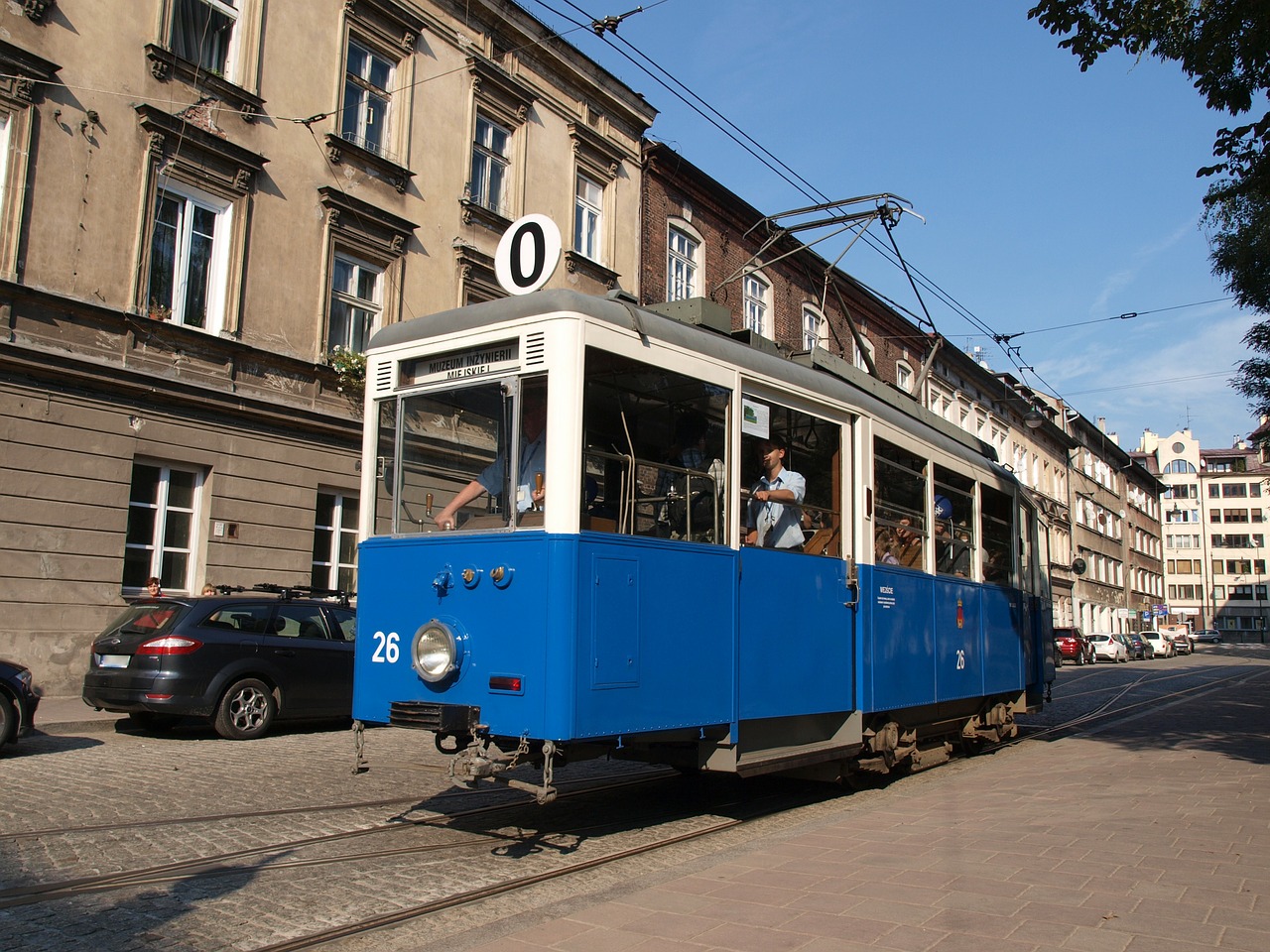 Nevertheless, the public transport system in Krakow is really good. So if you need to use it, you can buy a ticket for either 1 trip without a transfer, or a ticket for a specific time without limiting the number of transfers. It depends on the time and route which ticket to buy. If you have to travel for a long time without a transfer, buy a regular ticket for 3.80 zlotys, and if you need to go only a couple of stops – a ticket for 15 minutes for 2.80; if you need to travel about an hour with transfers, take a ticket for 5 zł. There are also tickets for the whole day, for three days and for the week. The time is running from the moment of punching ticket in the tram or bus.
Currency
In Poland, despite EU membership, the national currency is still in circulation – zloty, so you should exchange some of your euro and dollars. Currency exchange are everywhere: at train stations, in underground passages and in the historical center of the city.
Of course, you can manage in Krakow with Euros, but the "European currency" is not accepted everywhere, and it may cost you more if you only use Euros.
Most restaurants and shops accept Visa and MasterCard cards.
It goes without saying that your weekend in Krakow will be adorable, because the magical atmosphere of the city will produce an impact on any tourist..
Wait
Before you leave, check out part 2 of my quick guide to Krakow where I also discuss Polish vegan/vegetarian snacks.