Being Vegan in Zanzibar
When it comes to dining vegan in Zanzibar, I expected a tasteful mix of various original influences as a result of the many cultures and multi-ethnic nature of the island's Swahili heritage.
Not many visitors associate Zanzibar as a destination having a wide variety of vegan foods. When you think of Zanzibar and Africa in general you probably don't conjure images of sumptuous delicacies served in a la carte fashion. But the island packs a menu that leaves the most avid food connoisseur breathless, and speechless. You may find a lot of hidden treasures if you are considering being vegan in Zanzibar during your trip.
Brace your palate for a blend of traditional tastes combining African, Arabic, Indian, Portuguese, Bantu and British recipes.
Like other major cities in Africa, vegan culture is spreading fast in Zanzibar  and new eateries serving vegan food are opening up every other month.
Forodhani food garden
My friends had described Forodhani Gardens in Stone Town as the crème de la crème of dining out in the island. Most menus feature heavy doses of meat, pork, chicken, seafood and other meaty dishes. However, they cater vegetarians and vegans in Zanzibar also very well. Here are 5 vegan dishes that Forodhani food gardens offers:
1. Zanzibar pizza
I arrived at the sea-side stalls at noon, famished and with a rambling stomach. Rows and rows of food stalls line up in spotlessly clean and neat clusters. It was lunch hour and tables were piling up with merry diners.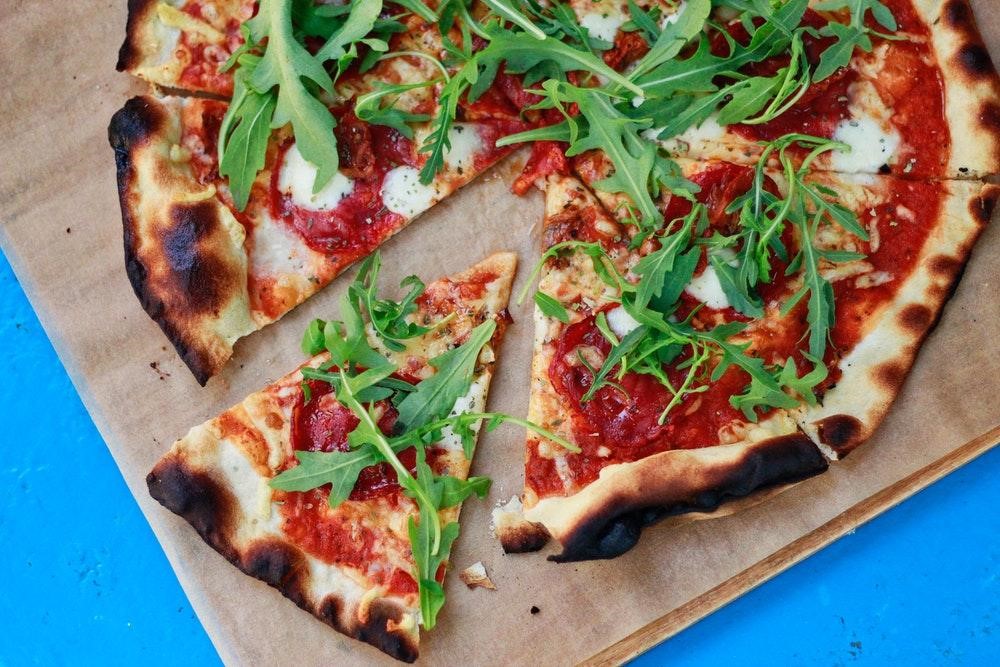 Its customary when eating out in Africa to wash your hands with soap and warm water. A smiling young girl smiled broadly as she handed me a towel to dry my hands.
The Zanzibar pizza is a white thin dough that is loaded with fried pieces of tomatoes, peppers, cheese (vegan as well as regular), onions which are together pan fried on a thinly spread layer of a brown crunchy crust. Its origin is unknown, but its delightful taste is unmistakable. It is a favourite delicacy that is indulgence at its best.
2. Biryani
If you're looking to sample the exotic spices from the island in their fullest splendour, then Biryani is for you. This is a favourite dish at the heart of many Zanzibaris.
They prepare rice with mix of spices such as ginger, cardamom, nutmeg, cloves, and chili. It is very easy to customize a biryani to you dietary needs if you are a vegan in Zanzibar.
3. Urojo or Zanzibar mix
When it comes to the combined tastes of the island, Urojo can be described as a great hodgepodge of the island's flavours. This is a curried broth prepared from a mix of coconut cream and topped with an array of ingredients. The toppings include slices of onion, spicy bhajias, crisp cassava chips, bread, kachori, boiled eggs (non vegan), and falafel. A taste of Zanzibar cuisine is never complete without sampling Urojo, specially if you are a vegan in Zanzibar.
4. Chapatti and green grams (Mung beans)
Chapati is an unleavened pancake-shaped mild flatbread that originated from the Indian subcontinent and its consumed throughout East Africa and beyond. Its a staple vegan food. The idea is to mix water and salt in appropriate proportions with whole wheat flour and heat it on a flat pan. It goes down well with mung beans at Forodhani gardens.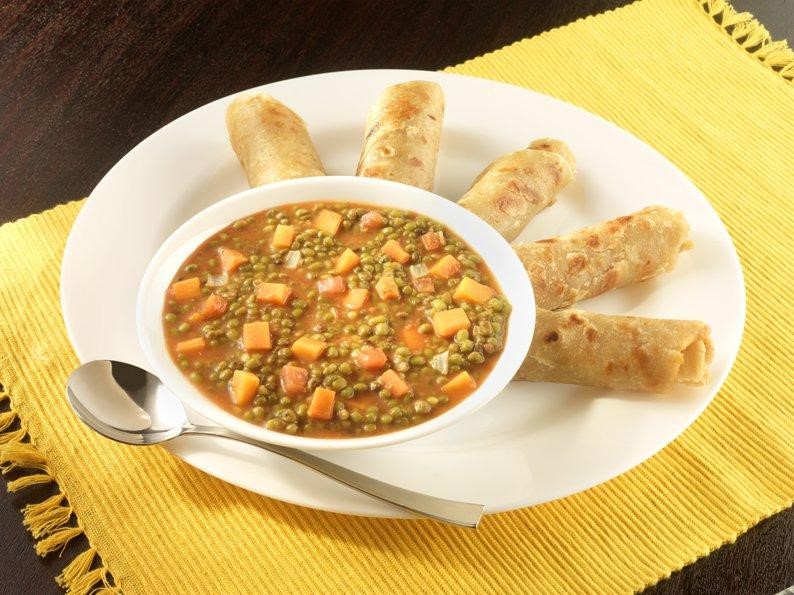 5. Kachori
A kachori recipe involves deep-fried balls of mashed potatoes spiced with lime, ginger and chilli. I squished mine into a large chapatti and added some fire-roasted red-skinned peanuts and poured shredded cabbage and carrots.
While you are enjoying being vegan in Zanzibar, I suggest to wash down all the food with traditional sugar-cane juice.
Find it on TripAdvisor