A Day in Kyiv, Vegan Trekker Travel Guide
In terms of tourism, Kyiv is an amazingly rich city. Ukrainians are proud not only of their millennial historical heritage, but also many art objects of modern urbanism – morals, sculptures, fountains, attractions, etc. The diversity and contrast of Kyiv buildings is impressive! Moreover, In Kyiv, you will find buildings of different epochs, from princely times to ultramodern buildings. It is worth to notice the stylistic diversity of Kyiv's buildings: Old Russian architecture, classicism, modern, high-tech – hard to count! A day in Kyiv is definitely not enough. Nevertheless, here is a guide on how to spend a day in Kyiv if you are short on time.
Khreshchatyk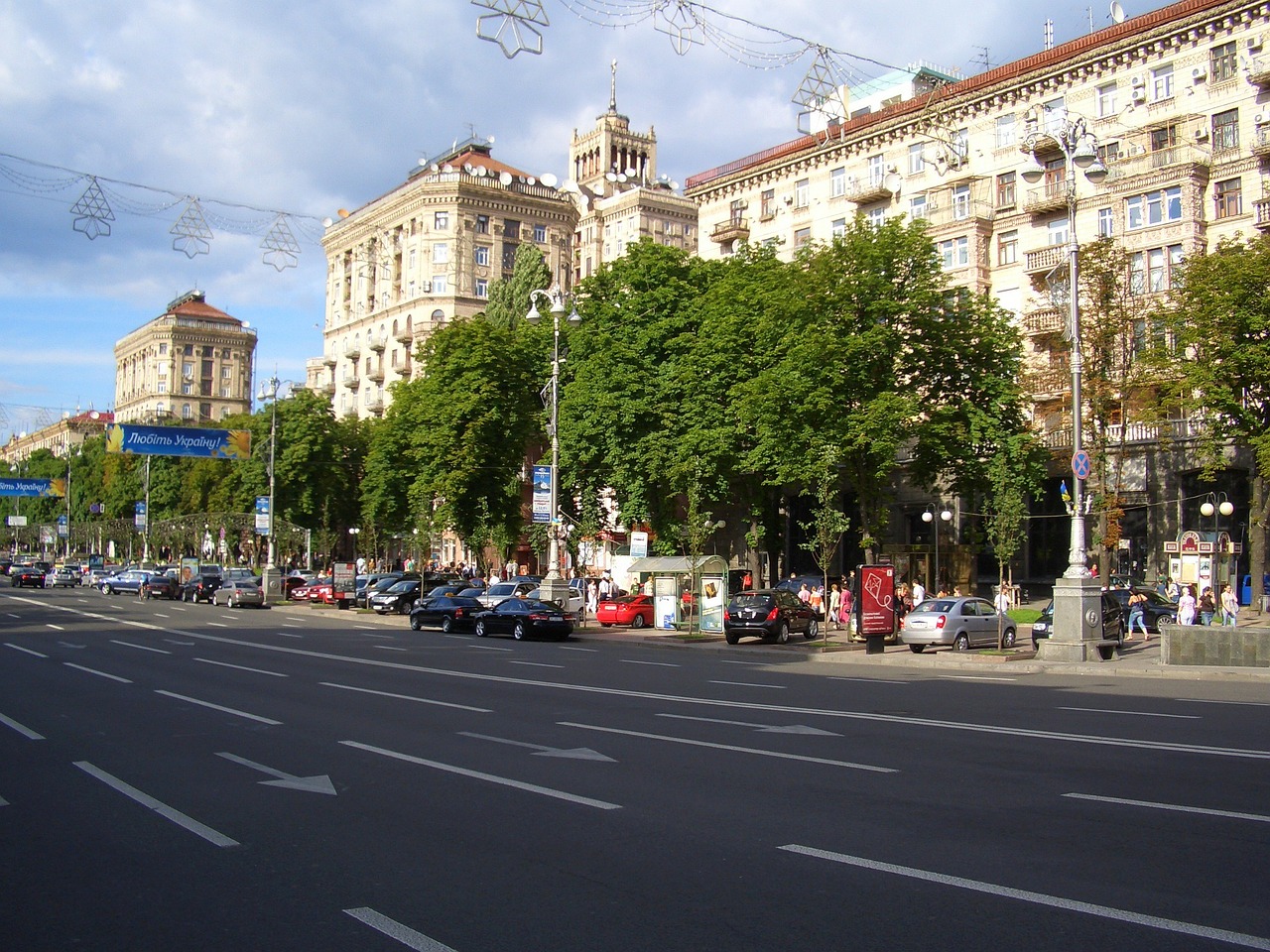 The main street of Kyiv. It lies near the area where Prince Volodymyr the Great baptized his family. Consequently, the name comes from here. Khreshchatyk is the real heart of Kyiv. Legendary and modern, spacious and diverse. Certainly, it accommodates most of the significant attractions as a main street of the city.
Zoloti Vorota
(
Golden Gate)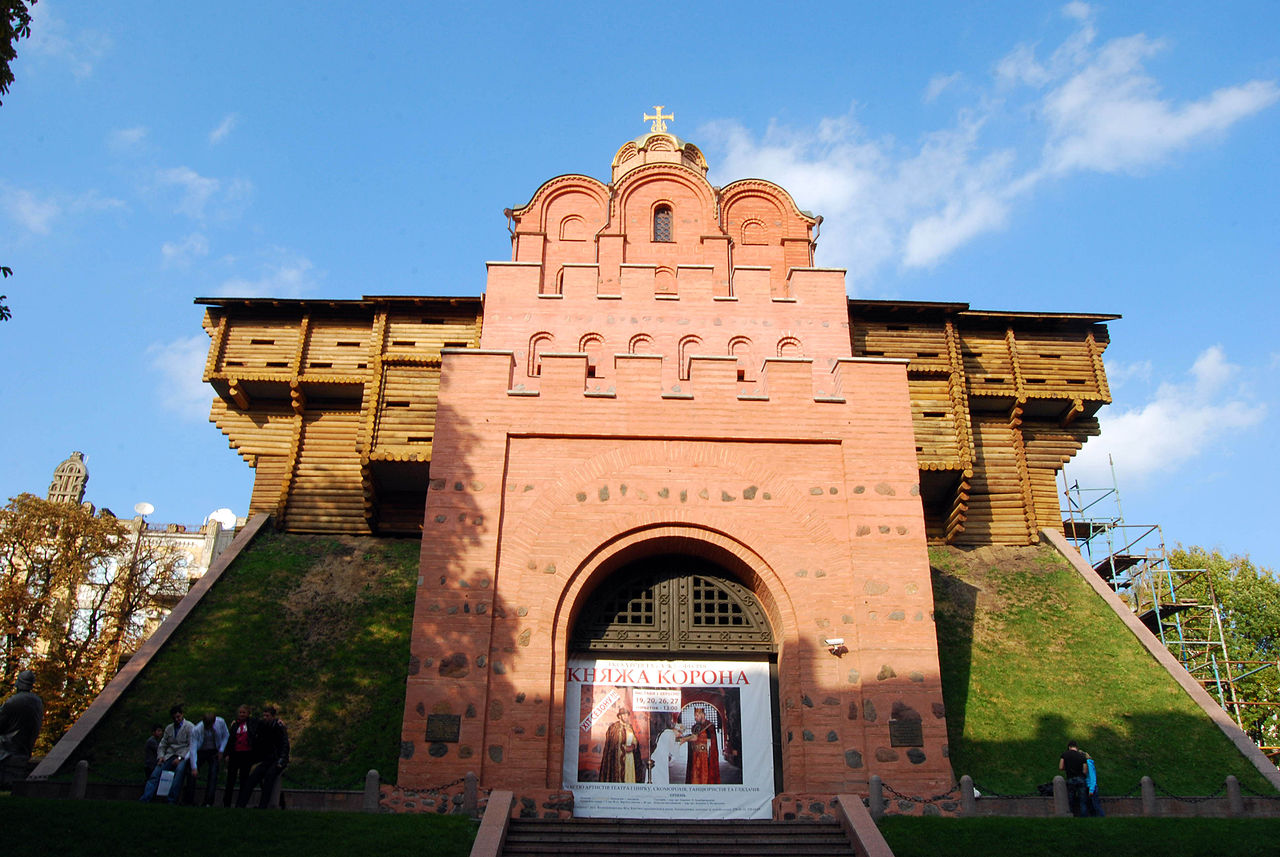 The main gate of ancient Kyiv. Generally speaking, it derived its name from similar Constantinople Golden Gate. The Golden Gate in Kyiv is a monument of fortification dating back to 12th century. It is one of the few that survives to this day. The construction is striking in grandeur and inaccessibility.
Kyevo-Pecherska Lavra (monastery in Kyiv)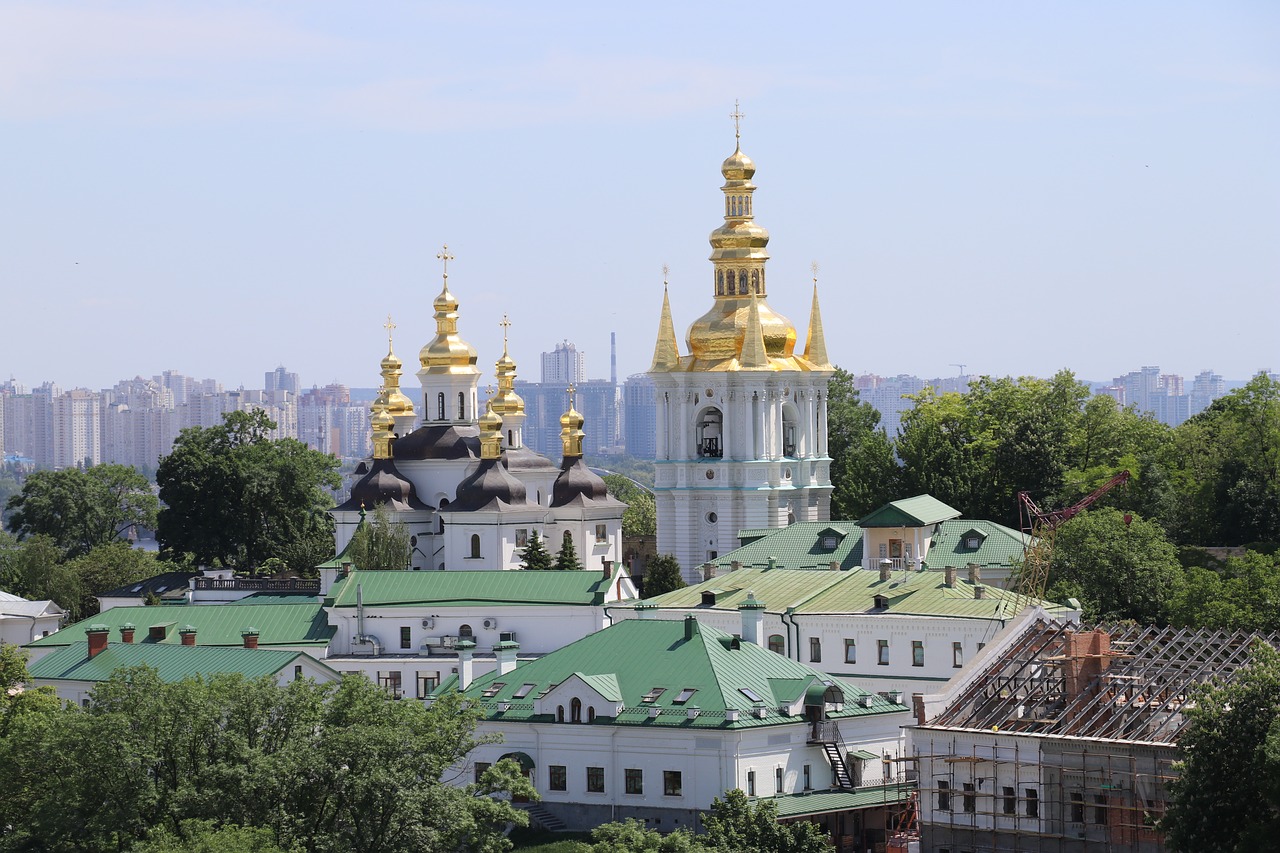 It is not only the famous bell tower, but also a 28 hectares of monastery-museum complex. Most noteworthy, the bell tower of this monastery is visible from tens of kilometres away. Crowned with many golden domes, the Kyevo-Pecherska Lavra rises on the right bank of the Dnieper. The monastery was founded in the XI century and was built up during the nine later centuries. The name of the Lavra "Pecherska" comes from the word "caves". You can find the caves all over the monastery. The Lavra has become a place of religious pilgrimage, as well as one of the tourist picks of Kyiv. Above all, it is a part of the city's skyline.
Maidan Nezalezhnosti
(Independence Square
)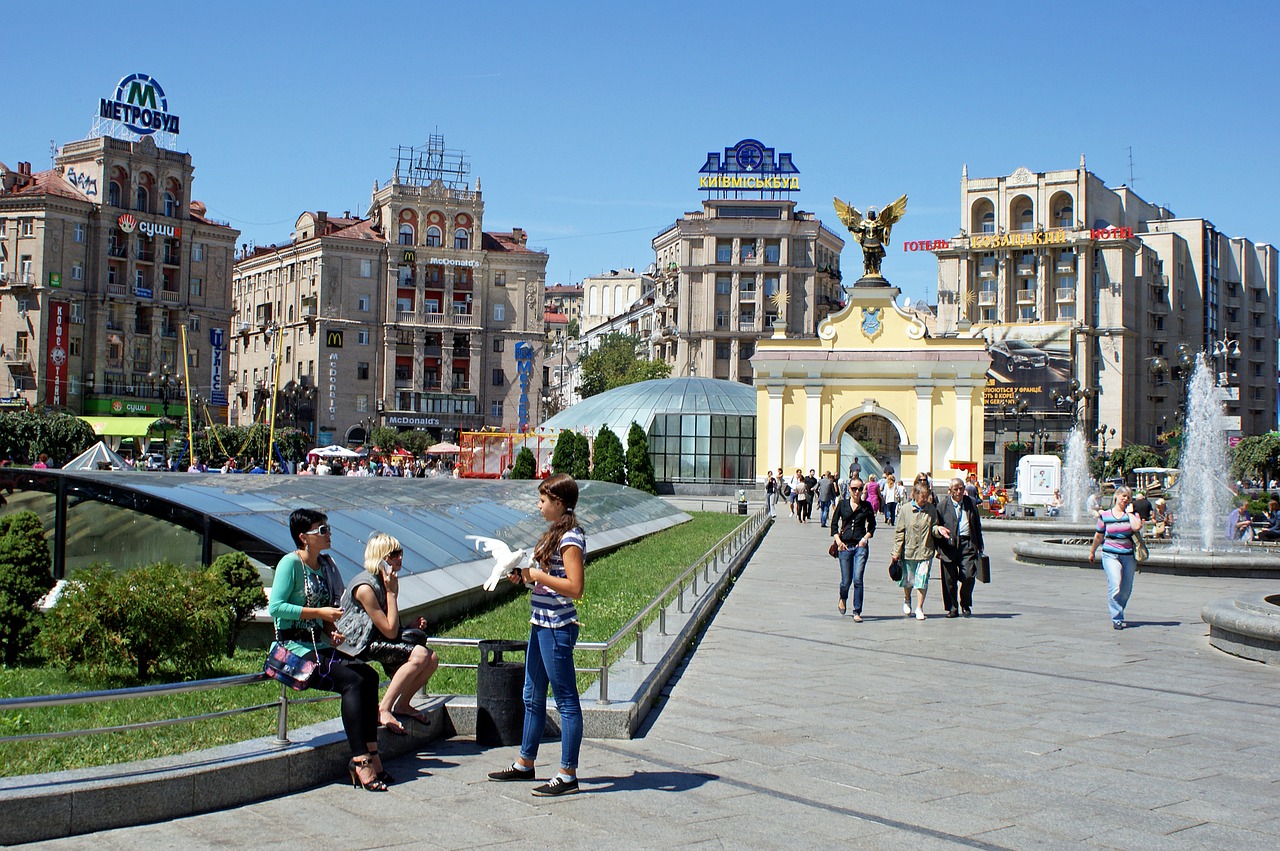 It is the heart of Kyiv. An event is not a major event if it is not on Maidan. Whether it's a concert of a famous star, or a revolution, Maidan Nezalezhnosti occupies a significant place in every Ukrainian's heart. The main square has received a new face since the building of trading center in 2001. Later, a monument of Independence was erected on the surface.
Andriyivsky Uzviz (Andrew's Descent)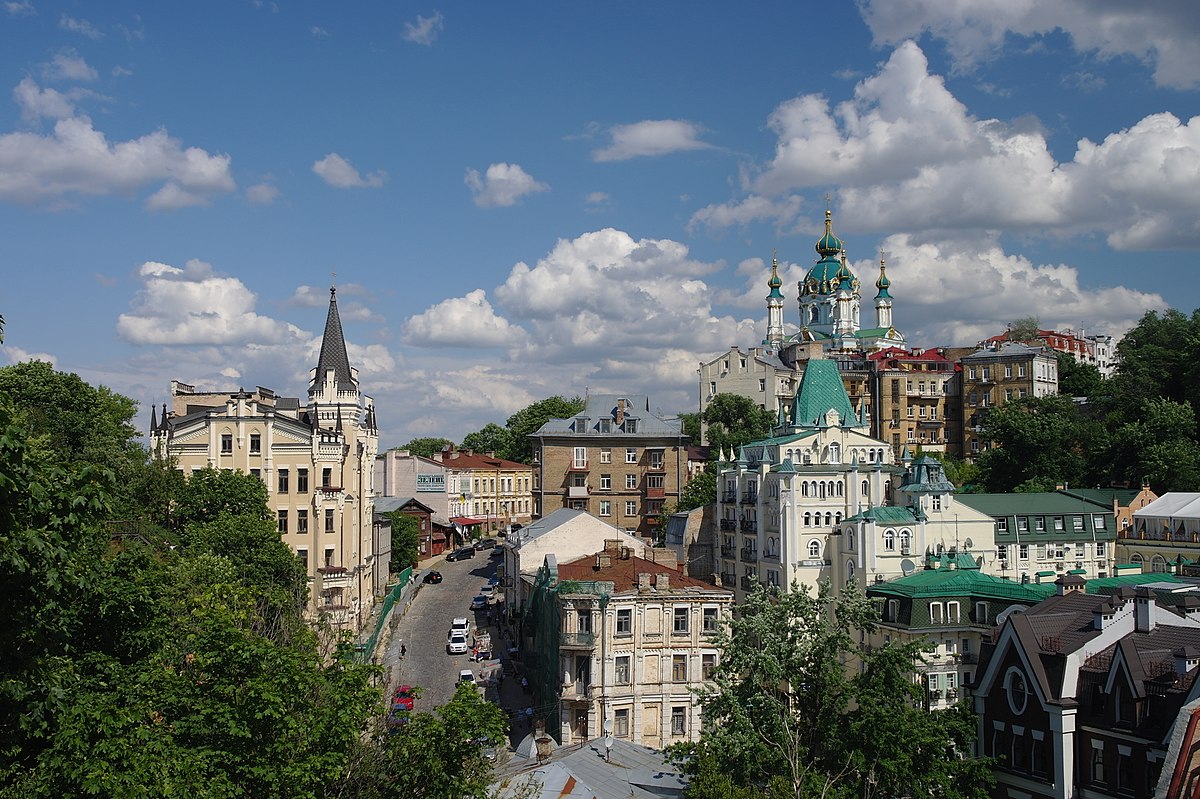 You will feel the historical spirit of Kyiv here. In fact, this is where the events of works of Starytsky and Bulgakov unfold. Above all, observers have compared it to Parisian Montmarte. Here you can always see artists showcasing their work. You will find many exhibitions on jewellery, glassware and ceramics, wood carvings, minting, handmade toys, coins and much more. There are many small bars and cafes where you can relax on a glass of beer or a cup of coffee.
The Cathedral of St. Sophia
It was built in the 11th century and is located in the centre of Kyiv. Altogether, St. Sophia of Kyiv is a source of art that historians and tourists come to see, with the aim to admire this miracle of Byzantine and Ancient Russian architecture.
Friendly, bright, cosy and ancient, combined with positive energy and a lot of wonderful places – all this can be said about the main city of Ukraine. Kyiv invites you to visit its most interesting sights. Come here and spend a day in Kyiv. Looking for traditional Ukrainian vegan dishes? Read my articles here: Vegan in Ukraine.
Finally, Follow me as I explore Ukraine and Ukraine's authentic vegetarian and vegan cuisines. You should also read my guide on how to spend a day in Odessa. Write your comments, suggestions and questions in the comments below.