Top 9 Vegan Food From Macedonia
If you are vegetarian, please read my previous article – Top 5 Traditional Vegetarian Food from Macedonia. Or you can simply continue reading on traditional vegan food from Macedonia since vegan diet is a subset of vegetarian diet. 🙂
1. Tavche gravche (Baked beans)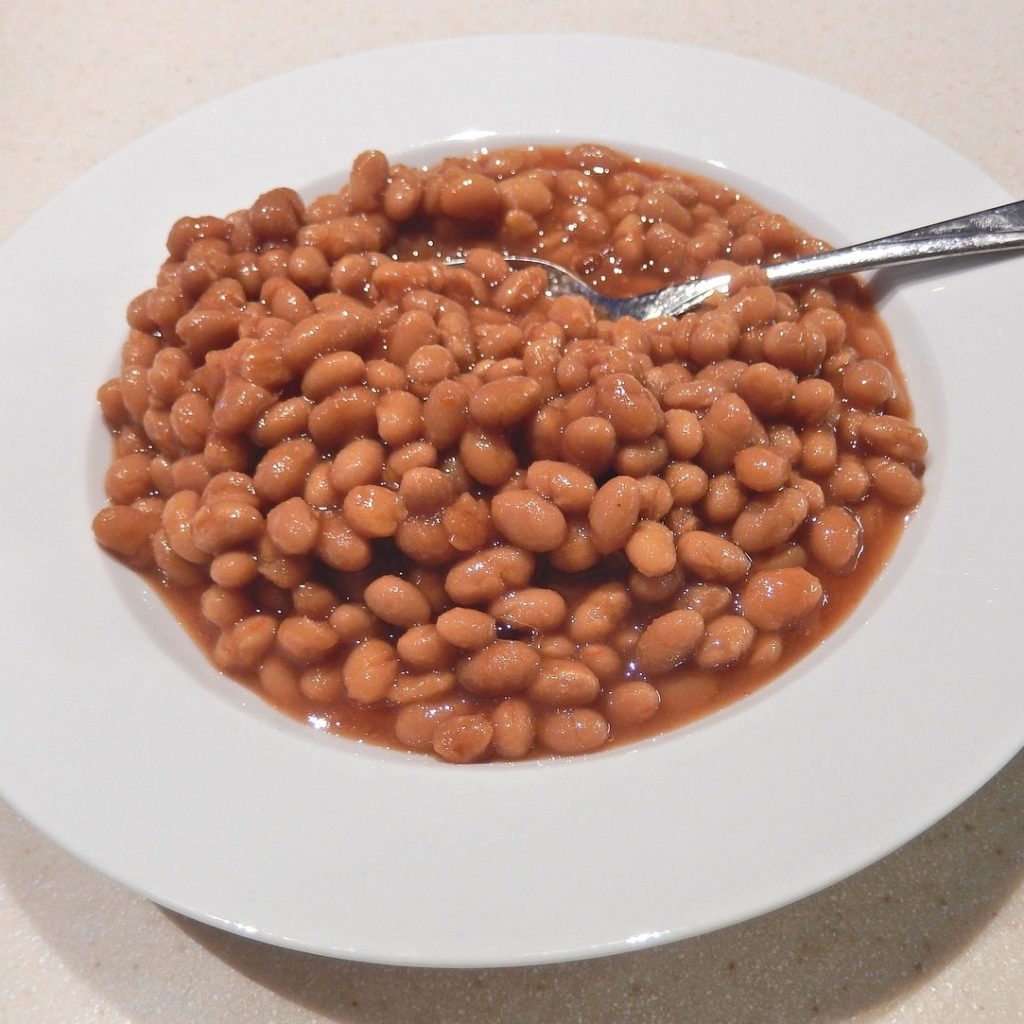 When travelling to Macedonia, this is the number one traditional dish to try. Especially if you're vegan, this is the one name you want to remember. This delicious and wholesome bean mixture can be found in every traditional restaurant in Macedonia. It's made with white beans, onions and a lot of spices (including paprika, hence the colour). The spice Vegeta is added to this dish and it gives it a lot of flavour. It's cooked in a traditional pot and it's usually baked or made in a stew. Restaurants usually serve it with a side of bread. Sometimes, meat will be added, so make sure to check with your waiter. Anyone that's tried tavche gravche says it's phenomenal, so definitely give it a try!
2. Polneti piperki (Stuffed red peppers) -Our favourite in Top 5 Vegan Food from Macedonia
This traditional dish is also a great vegan option. The original recipe contains meat, but you can always ask for the vegan option! The red peppers contains rice as stuffing, carrots and spices. It's important to mention that peppers play a big role in many traditional meals in Macedonia. After roasting the red peppers, you will really taste the smoky paprika spice which gives the whole dish a great kick. For all of you that don't like spicy food, you have nothing to worry about. The red peppers are sweet and this dish is not spicy at all.
3. Sarma (Cabbage Rolls)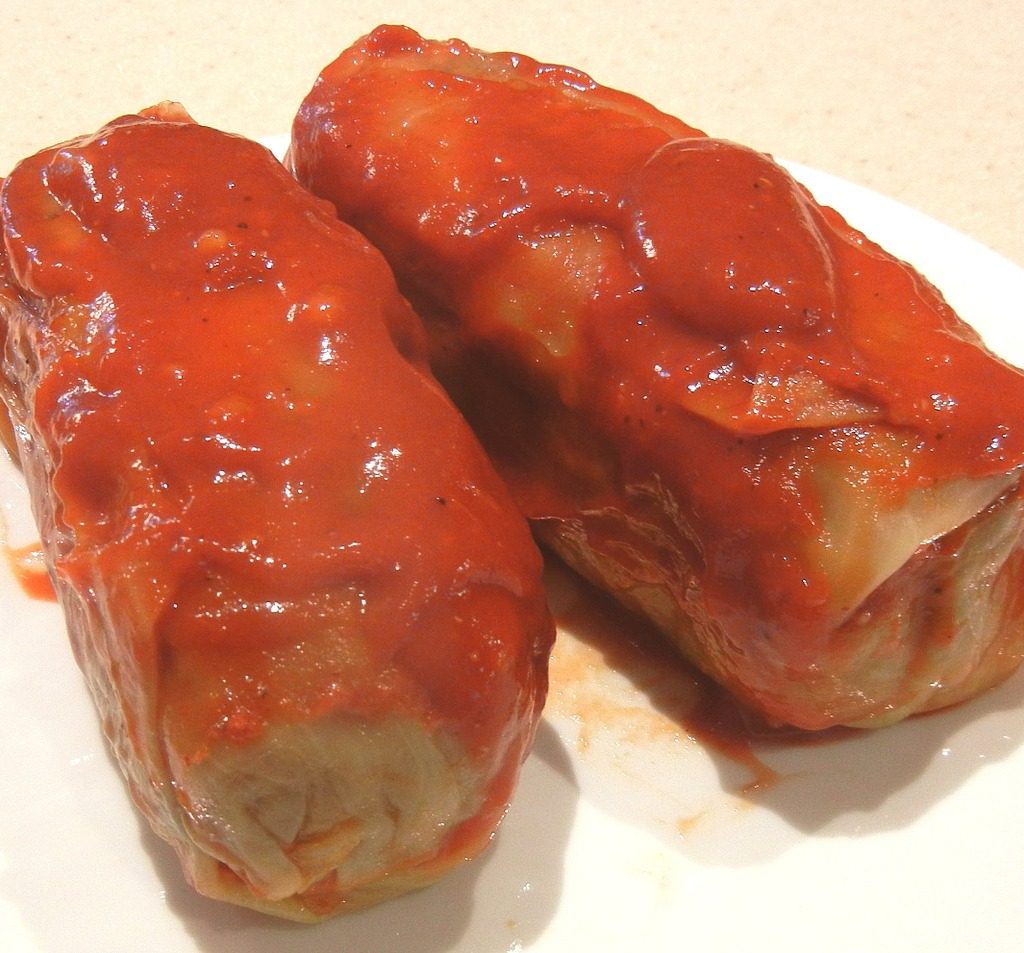 Sarma is basically a cabbage roll, which contains with rice and different veggies. Most often people prepare it during the winter holidays and it has no meat in it. When people are feasting, this is a common meal they prepare. It's very simple to prepare and it's also very delicious. You put rice, carrots, onions and sometimes other veggies and you roll it in a cabbage leaf. Some people put minced meat but the vegan option is more popular. This is a dish that you'll either absolutely love or hate, but it's worth trying!
4. Gevrek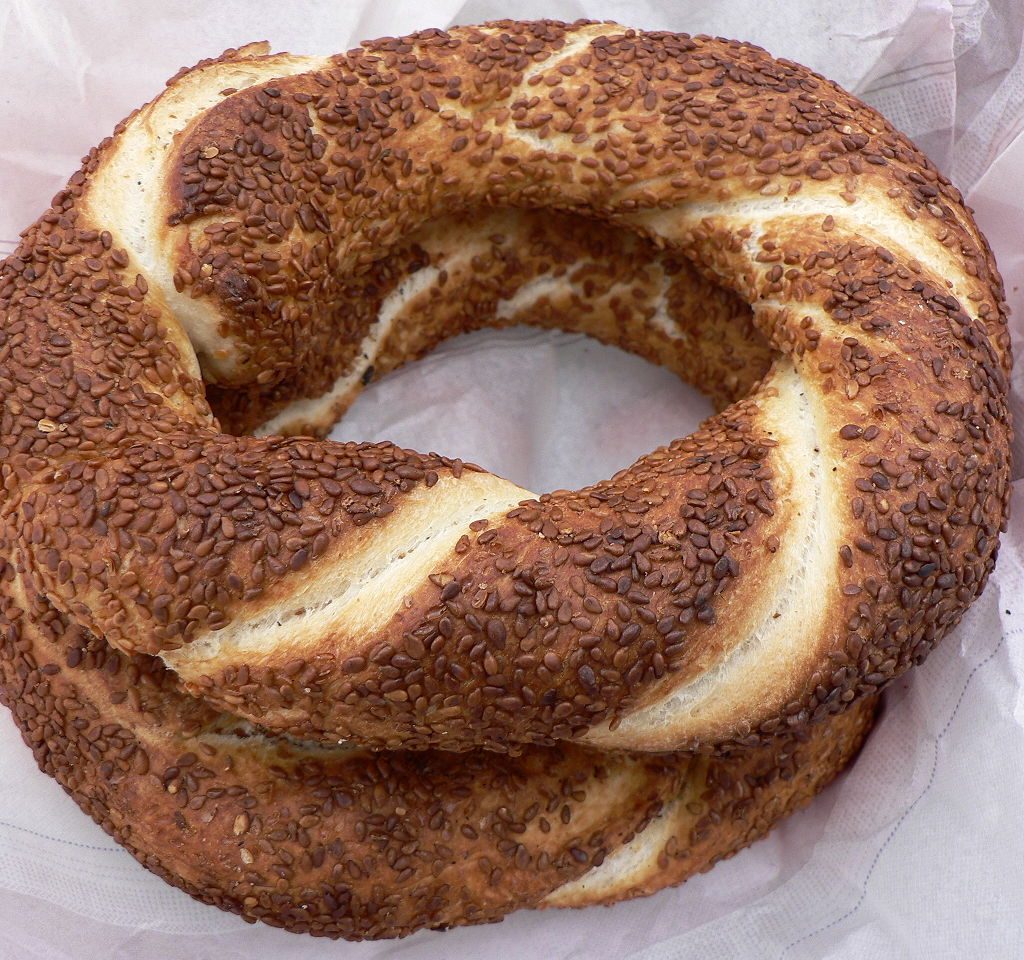 Gevrek is a circular white bread ring that's covered in sesame seeds and baked to perfection. This is one of the most inexpensive food choices in Macedonia. People usually eat it in the morning with some yogurt (obviously not vegans). You can find gevrek in any bakery or street food vendors around the center. Gevrek rings are usually very filling and quite big. In Ohrid you can find smaller gevrek rings that are usually harder to chew. Gevrek makes the perfect breakfast if you're in a hurry and need something quick to fill you up.
5. Turli Tava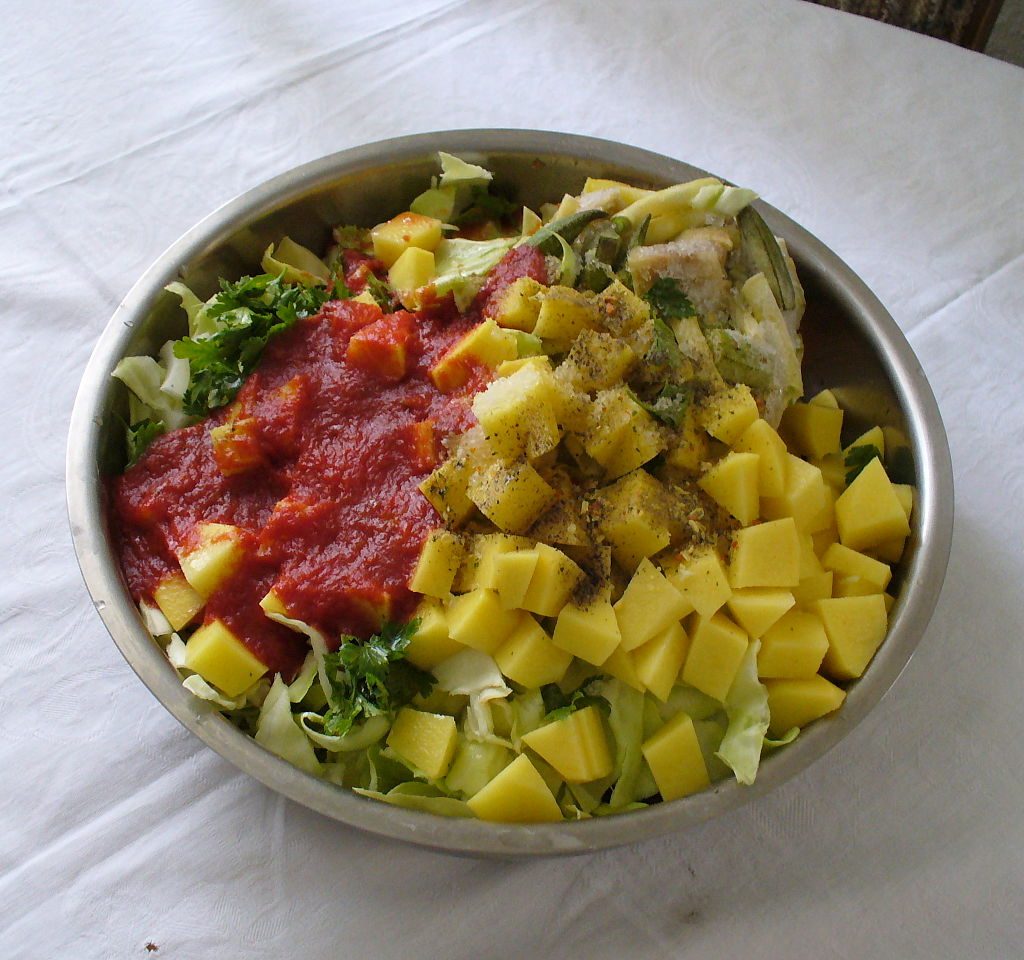 Turli tava is a very healthy and delicious stew. It is perfect for a day when you want a light, yet wholesome meal. Turli tava has a distinctive flavour because it's a mixture of different types of veggies made in the stew. You can basically put any vegetables you like and add spices. Turli tava contains meat but you can easily make it vegan-friendly. You'll often find it as a concoction of potatoes, green beans, tomatoes, carrots, peppers, eggplant and onions. This dish is especially popular during spring and summer when there is an abundance of vegetables available.
6. Ajvar (Red pepper spread)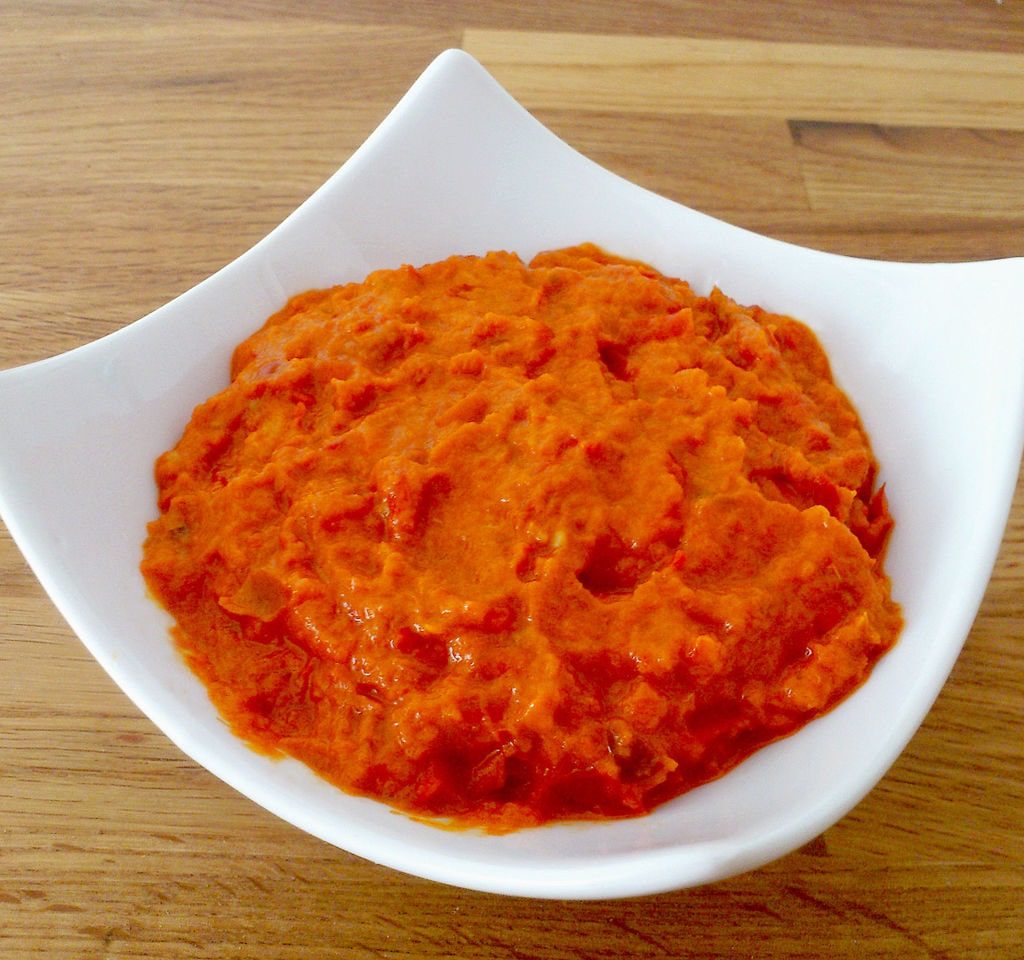 Ajvar is a highly underrated spread that people should know about. Everyone that tries it is mind-blown so it is essential that more people try this spread. Macedonians are especially proud of ajvar and it's one of the best meals from Macedonian cousin. Ajvar is so versatile, you can snack on it by just using it as a spread on any type of bread. You can have it for breakfast with some bread and white cheese and a cup of tea (great idea for winter) or just eat it as a side dish.
Ajvar is made by slowly roasting red peppers and then mixing it with garlic, eggplant and olive oil and then seasoning it with salt, pepper and red paprika spice. It is not blended to a smooth consistency, it should be chunky. Ajvar is sold in big jars in every supermarket in Macedonia. You can also order ajvar with bread in any traditional restaurant, or better yet try finding homemade ajvar. There is nothing better than homemade ajvar!
7. Lutenica (Spicy red pepper spread)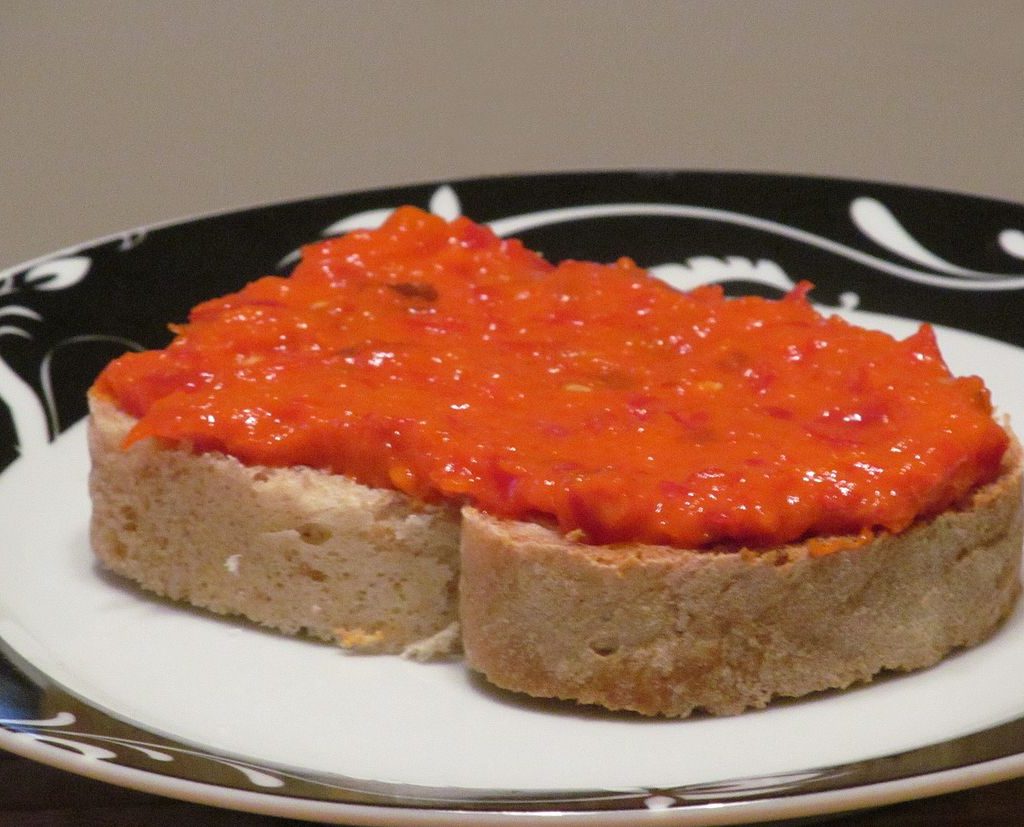 Lutenica is basically spicy ajvar. It is made with spicy red peppers and it also contains onions and tomatoes. Same as ajvar, it's best eaten with a piece of bread. This spicy spread can also be found in any supermarket in Macedonia or in any traditional restaurants. People that prefer spicy food will probably like lutenica better.
8. Mekici (Fried dough)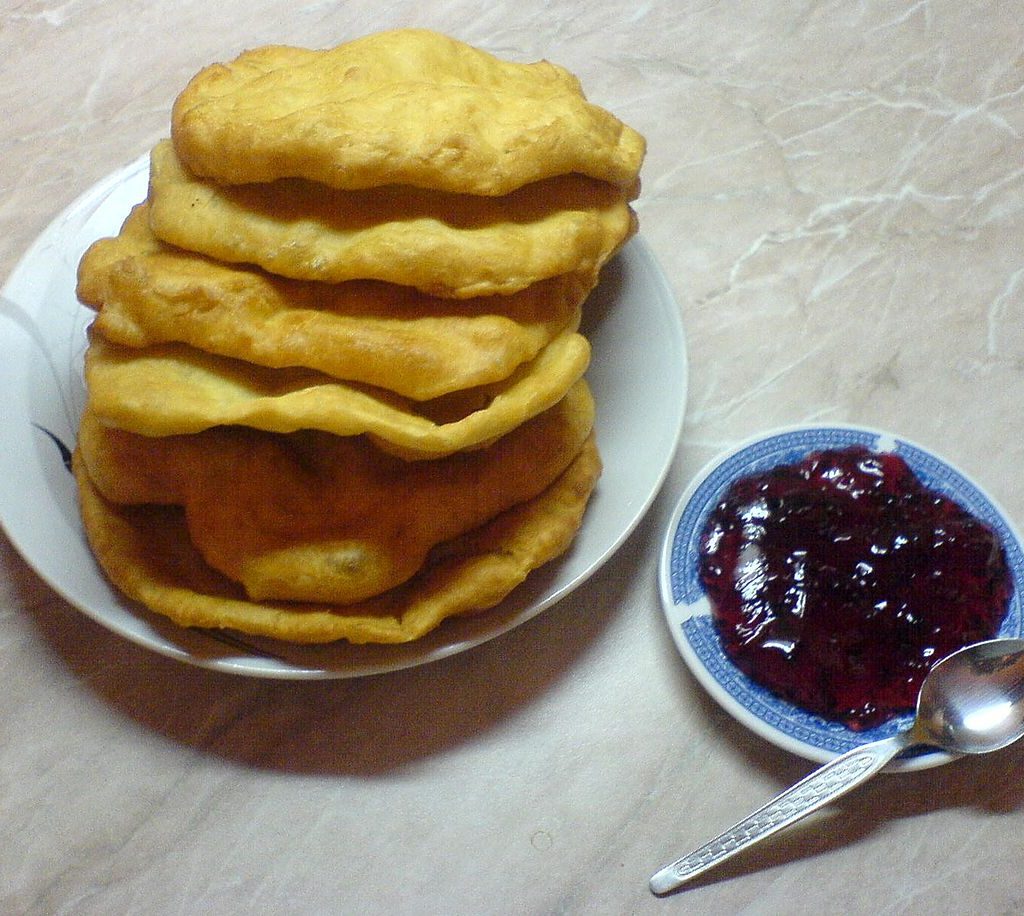 Mekici are basically fried circular pieces of dough. Some people say that they taste like doughnuts, but it's important to know that they are much bigger than doughnuts. The other difference is that they are savoury and people usually eat them with ajvar, cheese or yoghurt. Most locals will tell you that it's strange to eat mekici with sweet things. If you're trying to watch your diet then this is not for you because they are very greasy. You can find mekici in most bakeries or food vendors and they are really inexpensive. Mekici are prepared when a new baby is born, so it's a great tradition to celebrate. The grandmother makes makici for all the guests that come and they celebrate the newborn baby.
9. Makalo (Dried peppers with potatoes and garlic)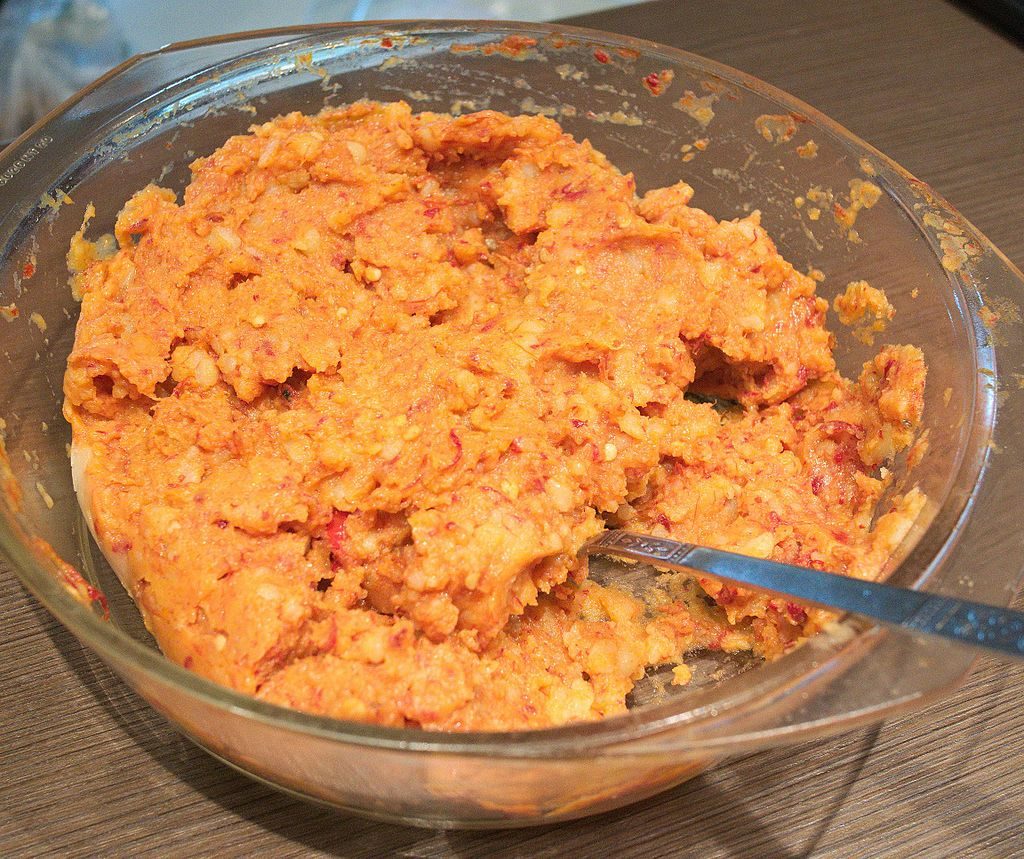 Makalo is a traditional Macedonian dish that comes in different variations depending on the region. In Skopje, the most popular version is the one with dried spicy red peppers, potatoes and garlic all mixed together. The potatoes are boiled and once they are soft, the crushed dried peppers and garlic are added. Some people prefer the spicy red peppers and others use sweet red peppers, so it all depends on your taste preference. It can be eaten as a spread or as a side dish. Most often you will find it served with warm bread. It's very easy and delicious, so definitely try it.
Local Tip For Vegans Traveling to Macedonia
If you're visiting Skopje, the capital of Macedonia, a great vegan place is Vegan365 kitchen. They serve different types of vegan burgers, sandwiches or vegan bowls. They also offer different types of coffee with milk substitutes and they recently started serving desserts. You don't have to worry about the ingredients there since everything they offer is vegan. They don't offer traditional food, just quick and delicious vegan meals that you can grab and go. Their location is very central. You can find them close to the church of St. Clement of Ohrid.
In the End..
In the end, I hope you liked my list of top 5 vegan food from Macedonia. A lot of travellers who come to Macedonia think that most meals will include meat, but that's not true! You can definitely enjoy vegan-friendly or vegetarian Macedonian traditional meals, just do some research on it or ask locals. Not everything in Macedonia is meat based so be sure that you won't have to eat only salads and rice! More and more restaurants are more than willing to accommodate different needs and tastes so that people can enjoy Macedonian cuisine during their stay.